'Universe Glider' Mobile App Game is Ready to Launch, Says the CEO William Locke of Planet Pluto Gaming Inc.
"Universe Glider" Join Rocky The Asteroid as he battles the Meanies in our galaxy!
Press Release
-
updated: Jul 20, 2018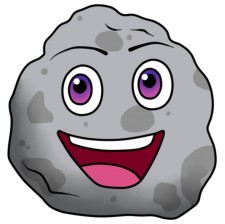 MEMPHIS, Tenn., July 20, 2018 (Newswire.com) - Planet Pluto Gaming Inc is proud to present the "Universe Glider" mobile app game. It started in 2015 with a group of gamers having a conversation. The next week, one of the members had a dream of an asteroid talking to him trying to find his family in space. With the help of backers, he trademarked the game and company. The game is available on google play and Android. The iOS version is expected to arrive soon in the app store.
The game consists of match 3 meanies to move on to next location. The story unfolds every 10 levels via cutscenes. Players will learn how Rocky got separated, and who has kidnapped his family. Other reveals like whom he must defeat in the 10 rounds of each level will also be discovered in order to get to the next planet. The player's adventure begins with a mini-game about space. Players must answer questions to brush up on their knowledge of the known universe.
For more information, you can find us on YouTube, Facebook, Instagram, and Tumblr.
"Thank you to everyone who has helped along the way as we release this long-awaited game. We look forward to you enjoying our vision, expect to release 'Universe Glider 2' by 2020." - William Locke, CEO of Planet Pluto Gaming, Inc.
Media Contact:
William Locke
901.687.6967
Source: Planet Pluto Gaming, Inc
---
Categories: Video Games, Arts and Entertainment
Tags: #billnye, #Findmyspacefamily, #spacegames, #UniverseGlider
---