Understand College Costs and Make Plans to Pay for It, Suggests Ameritech Financial
Press Release
-
updated: Oct 17, 2018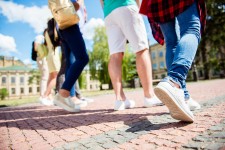 ROHNERT PARK, Calif., October 17, 2018 (Newswire.com) - With the dizzying increase in national student loan debt, now over $1.5 trillion and counting, and its life-altering effects on millions of Americans, it is no wonder that prospective students are shopping for colleges more carefully. Many are increasingly aware of the importance of weighing the cost of college against both the possible career benefits and the ability to pay down their student loan debt. For those heading off to college, there are some simple principles to minimize student loan debt. These include staying local, if possible, and applying to colleges that are not at a student's academic and financial outer limit. For those who already find themselves struggling to keep up with their student loan debt, Ameritech Financial is a document preparation company that assists federal student loan borrowers with applications for income-driven repayment plans (IDRs) offered by the Department of Education.
"It is certainly important to make well-informed decisions about which college to attend, how much money must be borrowed and how future earnings will pay for it," said Tom Knickerbocker, executive vice president of Ameritech Financial. "We assist borrowers who are unable to keep up with their payments and household bills by helping them apply for, and maintain enrollment in, federal programs such as IDRs, possibly resulting in lower payments and even forgiveness after 20 or 25 years." 
Often, the most affordable college choices are nearby. Local community colleges can be extremely inexpensive for a certificate, associate's degree or simply the first two years of a future bachelor's degree. Additionally, the cost of living at home may be the difference between leaving school with no, or manageable, student loan debt or spending years overwhelmed by high payments stretching deep into a borrower's lifetime. At four-year universities, in-state tuition is preferable to out-of-state tuition. There are, increasingly, many institutions with "in-state" tuition for students from neighboring states. 
It is certainly important to make well-informed decisions about which college to attend, how much money must be borrowed and how future earnings will pay for it.
Some students dream of going to "reach schools," elite universities with distinguished reputations and ambitious educational challenges. It may be important for students to remember to apply to a school where they are not at the "back of the pack" of their fellow students. Scholarships are often based on merit and may be hard to come by in an institution where most students are academically advanced. On the other hand, many private schools have generous aid programs based on need. If a student can secure a financial aid package that covers much of tuition and housing at an elite school, they can surely take that opportunity.
"No matter what, it is crucial to make a detailed analysis of what college will cost and have alternative plans to pay off student loan debt if things don't go well," said Knickerbocker. "For those whose student loans are more than they can handle, we may be able to provide some relief from this burden by possibly lowering payments and helping with the resubmission of paperwork, keeping borrowers up to date and easing the struggle of overloaded individuals and families." 
About Ameritech Financial
Ameritech Financial is a private company located in Rohnert Park, California. Ameritech Financial has already helped thousands of consumers with financial analysis and student loan document preparation to apply for federal student loan repayment programs offered through the Department of Education.
Each Ameritech Financial telephone representative has received the Certified Student Loan Professional certification through the International Association of Professional Debt Arbitrators (IAPDA).
Ameritech Financial prides itself on its exceptional customer service.
Contact
To learn more about Ameritech Financial, please contact:
Ameritech Financial
5789 State Farm Drive #265
​Rohnert Park, CA 94928
1-800-792-8621
​media@ameritechfinancial.com
Source: Ameritech Financial
---
Categories: Financing and Student Loans, Financial News
Tags: college costs, college funding, federal student loans, higher education, income-driven repayment
---