Underlining Wins L'Oréal and Unilever Top Executive Tobias Kuetscher
Press Release
•
Jan 10, 2023
The growing beauty brand developer has garnered a cult-like customer base and following on social media.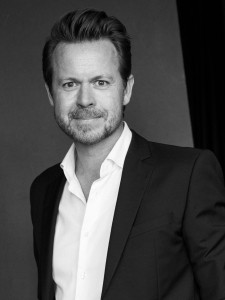 MIAMI, January 10, 2023 (Newswire.com) - Rising beauty startup Underlining has officially announced the appointment of Tobias Kuetscher as its new Chief Growth Officer. In his new role, Kuetscher will work to strengthen the company's multi-channel growth initiatives and lead the firm's global expansion. The move marks the latest addition to Underlining's growing global executive team.
"We are thrilled to have been able to excite Tobias Kuetscher with our extraordinary success story and win him for our leadership team," said Raz Romanescu, CEO and co-founder of Underlining.
"Tobias brings an extensive network and expertise in the beauty industry globally that will help us further advance our strategy and organization, as well as reach our ambitious growth plans."
Prior to joining the Underlining team, Kuetscher served as Unilever's General Manager for both the European and Asia-Pacific regions. Kuetscher also held leadership roles in marketing and sales at L'Oréal. Holding master's degrees in business from the University of Mannheim and Swansea University, Kuetscher brings 20 years of beauty industry experience to the Underlining team.
A leader in brand development, Underlining has propelled companies such as Nailboo, Hide, and Tatbrow to the forefront of the beauty and wellness space. From its existing brand portfolio, the industry pioneer has recently amassed over 1,000,000 customers collectively within the U.S.
Having recently entered into an official retail partnership with 3,000 physical stores across the country, Underlining is well on its way to reimagining the world of beauty and wellness through its breakthrough cosmetic products.
To learn more about Underlining's rapid growth in the market or to learn more about its expanding brand portfolio, please visit http://www.underlining.com.
About Underlining™
Underlining™ is one of the fastest-growing beauty startups in the USA. The flagship brands disrupting the industry include Nailboo® (nails) and Hide® (color cosmetics & skincare), which have a cult-like customer base on social media.
Source: Underlining
Related Media