UK agency becomes a global, 300+ person company, and world leader
Press Release
•
Dec 21, 2021
After expanding into Canada, Digital 22 has now become part of Avidly, a European-wide Martech agency.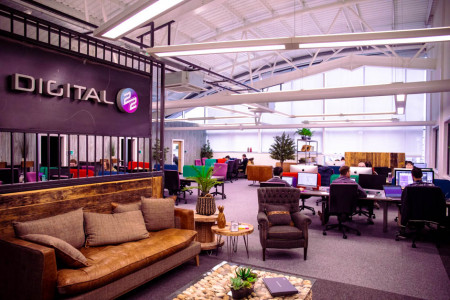 CLITHEROE, England, December 21, 2021 (Newswire.com) - Digital 22, an inbound marketing agency and HubSpot Elite Partner, has been acquired by Avidly, a European-based marketing-technology agency with headquarters in Helsinki, Finland. This is after Digital 22 recently expanded into Canada. As part of the move, Digital 22 will become Avidly UK & Canada.
Digital 22 was already an Elite HubSpot Partner (top 1% of 6,000+ HubSpot agencies) and now, by joining with Avidly, has become part of the leading HubSpot agency in the world.
HubSpot is a leading CRM platform which allows companies to scale their marketing, sales and customer service teams. It has more than 130,000 customers worldwide.
With Digital 22 onboard, Avidly will now have studios in the UK, Canada, Finland, Germany, Norway, Sweden and Denmark and have more than 300 experts in the team.
Digital 22 founder and co-owner, Rikki Lear, says,
"Digital 22 has always had global ambitions. We've worked with companies across 13 different countries from our office in the UK but by joining Avidly we can take this ambition to the next level.
"I'm excited by the potential of this acquisition for both our team and by the increased impact we can have on our clients."
"Over the past year, we have been actively exploring various growth and partnership opportunities within the Martech ecosystem. Digital 22 shares our values and vision to create impactful growth in both our customers; business and our own business. With the acquisition, we are taking the desired leap into a new market and strengthening Avidly's current position as a global leading sales and marketing partner for the world's leading marketing automation system HubSpot," says Joakim Fagerbakk, chairman of Avidly's Board of Directors.
"This move is taking Avidly into an exciting direction, as an increasing part of our work focuses on digital transformations in sales and marketing, i.e. helping organizations tackle high stakes business challenges through data, creativity; technology. This also deepens our expertise in inbound marketing, Hubspot services, web development, social media, SEO, and sales enablement - which are fast-growing segments in our practice and critical sectors for our future success," says Avidly CEO Jesse Maula.
With this move, the business will be able to carry on serving even bigger and more exciting international clients - whilst operating from it's Clitheroe headquarters.
The company is actively recruiting a further 20 people to meet its 2022 growth plans. You can see the roles on offer at www.digital22.com/careers.
-more-
###
Who is Digital 22?
More info: https://www.digital22.com/about
Who is Avidly?
More info: https://www.avidlyagency.com/about-us
Contact information
If you would like more information on Digital 22's growth, the acquisition, their upcoming recruitment or media to support the release contact:
Contact: Rikki Lear, Managing Director
Email: rikki@digital22.com
Phone: 01200 377187
Source: Digital 22