UCanRV.com Announces Launch of New Website
RV Rental by Owner Company Launches Newly Designed, User-Friendly Website Renters & RV Owners
Press Release
-
updated: Oct 3, 2017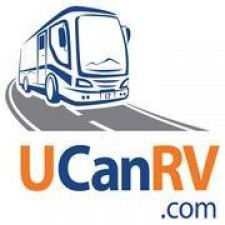 WEST PALM BEACH, FL , October 3, 2017 (Newswire.com) - UCanRV.com, an RV rental company based out of West Palm Beach, Florida, is thrilled to announce the recent launch of their newly designed, user-friendly website for both RV owners and RV renters.
The site boasts elements that assist customers in finding the perfect RV rental for their needs and for RV owners who want to maximize the potential of their unit while still reaping the benefits of using their RV for personal use. The site features a section on their Rentals available; a section for Renter Resources; a section for RV Owners; and, information regarding Insurance, as well as a section about the company with frequently asked questions.
At http://ucanrv.com/, their RV rental inventory is hand selected from only the newest and the best vehicles available in South Florida.
"We are excited to have launched our website," said Eric Bean, Owner at UCanRV.com. "We are passionate about the RV lifestyle here at UCanRV. We want our customers to have full control over their entire vacations while having the luxury of making changes to their travel plans and scenery at the turn of a key."
The owners at UCanRV.com have identified some of the best destinations in Florida and the U.S. that can maximize a renter's experience. Upon arrival to pick up an RV rental, customers are greeted and given a comprehensive tour of the unit to make sure they understand how to operate everything about driving, dry camping, and the full hookup at the final destination.
"We will make sure that you have the absolute best experience possible when taking out any of our hand selected motorhomes or RVs, no matter where your vacation takes you," continued Eric.
About UCanRV.com
At UCanRV.com, we know what it's like to feel tired of the same old hotel vacations, stuck with a 500 square foot room with no space and the same scenery for the entire stay, not to mention the exorbitant resort fees. We wanted to have full control over our entire vacation while having the luxury of making changes to the atmosphere with the turn of the key. That is what led us to create UCanRV.com. Our motorhomes and RVs are privately owned and maintained with luxurious and spacious floor plans to fit our renters' needs. They are currently accepting applications for RV Owners of Class A, Class B, and Class C motorhomes.
For more information or to check out our inventory, please visit http://ucanrv.com/.
###
Source: UCanRV.com
Share:
---
Categories: Travel, Travel, Transportation, and Hospitality News, Family Travel, Camping, Travel and Transportation, Vacations and Travel
Tags: RV rentals, RV rentals for vacation, RV rentals south florida, RV storage south florida, rv vacation rentals, south florida RV rentals, south florida RV storage, UCanRV, UCanRV.com
---