Ubisoft Canada CEO Yannis Mallat Sees Education as the Driving Force for Quebec's Economy
Video game developer sees investments in education as the next step forward for continued success.
Press Release
-
updated: Dec 18, 2018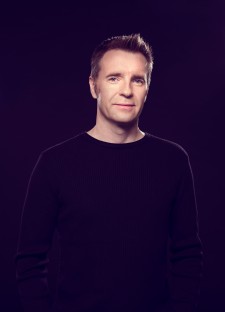 MONTREAL, December 18, 2018 (Newswire.com) - On Nov. 27, CEO of Ubisoft's Canadian studios Yannis Mallat took the stage at the Montreal Chamber of Commerce to unveil the video game juggernaut's ambitious objectives for 2025. They would impact not only the company but the industry itself and the development of Quebec's economy.
The presentation gave the audience an insight into the size and influence of the gaming industry. Also on display were new business models that must be adapted to the ever-changing industry landscape and the markets Ubisoft's Canadian studios plan on capitalizing on in order to reach 200 million active players each month.
"Video games have become a social experience where players create their own stories within a virtual world where anything is possible," said Mallat. "Before, the experience existed between the player and the console. Today, that connection occurs between players and other players."
Mr. Mallat went on to unveil Ubisoft's new strategy that focuses less on a product-centered focus and more on the service aspect. Today's gaming community is more interested in delving deep into the game's experience and creating connections with it on their own terms. "We are switching from a product to a service, people play fewer games but they stay immersed in the games much longer," Mr. Mallat explained.
Casual gamers have grown in terms of being a viable market thanks to the rise of mobile gaming and mega hits such as Candy Crush. Whereas gaming was once considered a hobby for the young and tech-savvy, today, anybody with a smartphone can join in. It has become clear that the platform upon which these games are released is becoming less of a factor to success. Instead, it is the combination of enticing gameplay, replay value and regular updates that keeps a game popular with its audience.
Ubisoft's Rainbow Six Siege is a perfect example of this phenomenon. Released in 2015, the online multiplayer tactical first-person shooter focuses on teamwork and strategy in close-quarters environments. At the time of its release, many critics noted the slow sales and underwhelming launch. Yet the game continued to slowly gain new players who would join as new downloadable DLC content was added. By August 2017, the game had 2.3 million daily players and 20 million total registered players. Ubisoft's philosophy of approaching games "as a service" has allowed them to expand the lifespan of a title like Rainbow Six and see it grow and evolve over time.
Several years ago, the standard industry model focused on turning out a fresh title every 1-2 years. This development process forced development teams to push out a new product every 12 months and forced them to stick to a rigorous schedule that left little room for experimentation and further development. Only the largest studios had the resources to churn out titles at this pace while maintaining a standard of quality. The title would have an initial shelf life of a year or two if it was a big success.
Today, major studios like Ubisoft craft the initial game and add additional content which can be purchased separately. This allows the product lifecycle for a product to be stretched for a few more years while creating additional revenue streams. This also gives the development team a more flexible timetable to see what has been working with the last title and make larger pushes with new technology that requires extended testing. With a growing number of gamers spending their time online in digital environments that require real-time reactions, U/X and quality control have never been more important. As game environments become more realistic to immerse players, quality assurance requires more efforts to ensure there are no major bugs that will ruin a player's experience.
Now the company is setting its sights on being ready what the future has in store for the industry. Ubisoft plans to invest more in mobile gaming as well as online streaming. Ubisoft's Quebec City studio recently partnered up with Google to collaborate on Project Stream, a platform that would allow a person to play games on any internet-connected device. The project is currently in beta testing and open to users in the United States, allowing them to play Ubisoft's latest title, Assassin's Creed Odyssey, from any device they wish.
Ubisoft has also partnered up with Tencent, a Chinese conglomerate with investments that make it one of the world's largest video game companies and a major player in the internet market in China. The potential number of gamers in the country is worth hundreds of millions of dollars.   
"It took us 20 years to reach 20 million users. We're giving ourselves another 7 to hit the 200 million mark," Mr. Mallat declared. "We're well aware that this is an ambitious goal."
Media Contact:
Jeanne Le Cours-Hébert
Phone: 514 490-2000 #8315
Email: jeanne.le-cours-hebert@ubisoft.com
Source: Ubisoft
Share:
---
Categories: Economy, Video Games, Arts and Entertainment
Tags: Quebec, Ubisoft, Video Games
---