Ubirider Breaks Down How Transit Companies Can Maintain Financial Viability Today
Press Release
-
updated: Sep 21, 2020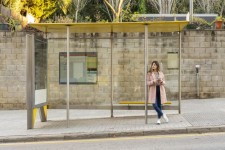 PORTO, Portugal, September 21, 2020 (Newswire.com) - Ubirider, creator of Pick, a door-to-door travel and payment solution, provides some perspective on how transit companies can maintain financial viability. 
​​​The transit and mobility sector is nothing if not diverse. It ranges from the most traditional of public transportation agencies to cutting-edge mobility startups focused on bicycles and scooters. It encompasses private tour bus and coach operators, airport shuttle services, private ferry companies, and various other private sector transit operators.
Despite their outward differences, all of these entities share one fundamental similarity: their businesses depend on ridership. Riders mean revenue. Without riders, none of these entities can function for the long term as viable operations — not even the ones that receive government subsidies.
The coronavirus, however, has brought all of these transit organizations — both public and private — the unimaginable: almost no customers. Witness New York City, which has seen ridership levels on its subways and commuter rail lines drop by as much as 90%. These numbers paint a bleak picture for the balance sheets of any transit company or agency.
The numbers also paint a bleak picture for any city that wants to chart a sustainable path forward. While other modes of transport are certainly available — taxis, car-sharing services and bicycles come to mind — these are not a complete solution. Bicycles are impractical for many types of trips or weather conditions, and not everyone can afford a taxi or car service (to say nothing of the fact that too many cars on the roads lead to increased traffic congestion).
This congestion is no small matter: In the U.K., for example, air pollution from vehicles is estimated to cost nearly £6 billion (approximately $7.3 billion) in health bills every year. Ultimately, sustainable communities depend on people using mass transit services, be it the public subway or a privately run bus or shuttle.
​So, in the age of the coronavirus, how will these transportation and mobility companies convince people to get back onto their trains, buses and ferries? How will they continue to attract riders and remain financially viable? As the founder and CEO of a digital platform that enables transit operators to manage ridership and riders to plan and pay for their travel, I believe the answer is to embrace digital opportunities.
​Read the complete article on Forbes.com.  Learn more about Ubirider at www.ubirider.com.
Source: Ubirider
Share:
---
Categories: Transportation
Tags: mobility as a service, public transportation, transport as a service, transportation, transportation as a service
---