U.S. Immigration Service Provider Launches a New Mobile-Friendly Website
Press Release
•
Sep 15, 2016
Applying for a U.S. Green Card Renewal, Certificate of Citizenship or Naturalization has never been easier.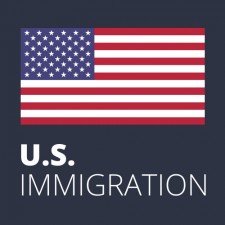 Miami, FL, September 15, 2016 (Newswire.com) - Foreign nationals who wish to renew or replace their Green Card can now do so through the easy-to-navigate https://www.usimmigration.org. By also providing services such as certificate of citizenship application, preparation for the naturalization test and the actual form for it, Inter IMMI Services LLC has created a useful platform for a variety of immigration needs.
Applicants have at their fingertips direct access to a number of U.S. Immigration forms such as:
Citizenship application

Employment authorization

Green Card (Permanent Residence)

80+ downloadable PDF forms
Furthermore, the new website offers informative tooltips, which will guide users through each step of the application process. The self-help software and additional information are all personalised and undergo changes, depending on the user's answers.
USImmigration.org also provides a large number of free of charge and easily downloadable forms in PDF format. They cover any possible immigration need from change of address, through waiver of passport or visa, all the way to biographic information forms.
As the most popular form and certainly the most requested one is the I-90, Application for Green Card Renewal/Replacement, the web platform has centered its services around it by providing extensive information and various options to its users.
During any of the online application processes, Inter IMMI Services LLC has made sure to create more user-friendly and easy-to-understand guidelines, tooltips and categories. All of the above make the experience of making an immigration application much clearer, by getting rid of all the technical difficulties.
Once the selected form has been completed, applicants will have the chance to thoroughly review and confirm it before printing. Furthermore, they will receive detailed instructions on how to proceed and what to expect, once the process is completed.
About the company: Inter IMMI Services LLC is an international company, focusing its services on the U.S. Immigration market and the travel sector. Their hard work and customer dedication have made them one of the leading online Immigration Service providers.
Source: US Immigration Services
Tags
Additional Links