U.S. Federal Contractor Akhiok-Kaguyak Inc. and Biometric Tech Company autonomous_ID Join Forces to Bring Biometric Smart Technology to the Federal Marketplace
Press Release
•
updated: Mar 22, 2018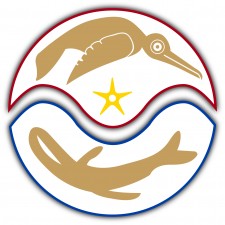 ANCHORAGE, Alaska, March 22, 2018 (Newswire.com) - Akhiok-Kaguyak Inc. (AKI), an Alaska Native Corporation, announced today an exclusive partnership with autonomous_ID, makers of integrated biometric consumer technology. AKI will market the Ottawa-based Canadian firm's proprietary BIO_SOLE product to U.S. federal customers. BIO_SOLE is a self-contained biometric credentialing system designed to meet the security and mobility needs of identity and access control automation.
The two tech companies expressed shared enthusiasm about the strategic partnership. "BIO_SOLE is the ultimate in actionable information when you think of data analytics, the modern warrior and predictive operational performance. Not only do we know location, we can observe individual bio-stats in real time, providing enhanced situational awareness to allow for corrective actions," says AKI CEO Michael Bradshaw. "BIO_SOLE is suitable for the most sensitive controlled-access applications. Its reliable and consistent performance eliminates security risks associated with lost swipe cards, compromised access codes and identity theft. We have seen tremendous advances in biometrics in a short time, and they will continue to evolve to a point we won't even know they are there."
BIO_SOLE is the ultimate in actionable information when you think of data analytics, the modern warrior and predictive operational performance.

Michael Bradshaw, President & CEO
"The continuing threats to military personnel and critical infrastructure and the growing national cybersecurity vulnerabilities demand a new breed of credentialing technology, and what our group has achieved is pivotal," says autonomous_ID President Todd Gray. "Our product can identify a person within three steps with more than 99 percent accuracy. If I put on yours, it would know almost instantly that I'm not you."
BIO_SOLE has applicability as a security tool and also potential medical uses, such as identifying the onset of diseases like diabetes and Parkinson's. BIO_SOLE can characterize the identity of individuals, analyze sports performance, assess characteristics of health markers, assess and track progress in medical responses to diseases that manifest their presence and pathologies in the foot, and measure walking and running gaits as biomarkers for disease pathologies.
About Akhiok-Kaguyak Inc.
Akhiok-Kaguyak Inc. (AKI) is an Alaska Native Corporation focused on delivering shareholder value through pursuit of federal contracts. AKI core competencies are in cybersecurity, systems engineering, information technology service delivery, autonomous solutions and leading-edge technologies.
About autonomous_ID
autonomous_ID was founded in 2007 to develop robust, self-contained biometric identification and monitoring technology for the insurance, corporate, health and fitness industries. autonomous_ID and its products are on the leading edge of wearable technology, a growing industry that promises to change the way we live and manage our lives.
Media Contacts:
Technical: Michael Bradshaw, CEO - michael.bradshaw@aki-kodiak.com
Marketing & PR: Sherylyn Asch, CGO - sherylyn.asch@aki-kodiak.com
Malcolm Bernard, VP Public Affairs, autonomous_ID, malcolm.bernard@autonomousid.com
Source: Akhiok-Kaguyak Inc.
Tags
Additional Links