Tyndale Company Successfully Launches in Canada
Press Release
•
Aug 24, 2023
Canadian workers now have access to the industry's broadest selection of protective clothing.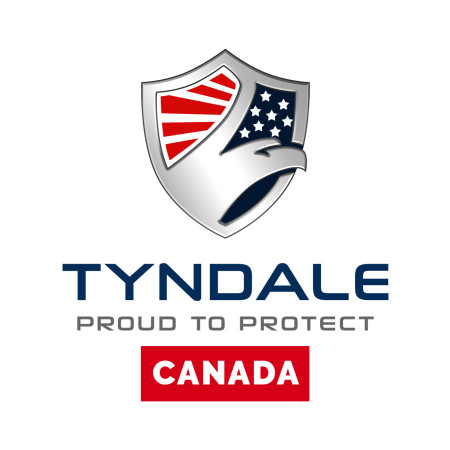 PIPERSVILLE, PA, August 24, 2023 (Newswire.com) - Tyndale Enterprises, Inc., a leading provider of arc-rated, flame-resistant (AR / FR) clothing, announced its successful launch in the Canadian market to meet the demand for protective clothing programs offering superior choice and service. As a manufacturer, distributor, and service provider, Tyndale offers a deep inventory of the broadest assortment of AR / FR clothing for men and women and the convenience of total program management. Canadian companies can now offer their workers garments from leading FR brands - including Ariat, Bulwark, Carhartt, Wrangler, and many others - that are comfortable and enjoyable to wear while complying with industry safety standards and company image requirements.
Watch the video for more information.
Tyndale's strong foundation in the United States underpins its commitment to the Canadian market. Protecting workers with AR / FR clothing has been Tyndale's core competency for over 40 years. Over 90% of U.S. investor-owned electric utilities and more than 50 Fortune 500 companies choose Tyndale for AR / FR clothing and services.
To introduce Tyndale's managed AR / FR apparel programs in Canada, the company is leveraging the expertise of Paul Castelli, Tyndale's Canadian Sales Director. Paul's experience in the FR textile and safety industry makes him uniquely qualified to achieve solutions to challenges related to Canadian companies' protective clothing programs.
Tyndale CEO Rob Whittenberger proudly acknowledges the collaboration and dedication of Tyndale personnel to bring this launch to fruition, stating, "Our dedicated team of professionals has worked diligently to ensure all operational details have been implemented, perfected, and thoroughly tested. We are confident in our ability to offer our new Canadian customers the best possible protective apparel experience, providing the broadest selection of garments for men and women combined with our technical expertise."
Tyndale Arc Flash Demonstration Event at Kinectrics
Tyndale's launch in Canada was sparked off with a Live Arc Flash Demonstration event held during May 2023 at Kinectrics, a world-leading testing facility in Toronto. Tyndale's guests witnessed the incredible power of arc flashes and the role protective clothing plays in keeping workers safe. Technical sessions were led by the following recognized industry experts, who provided complete analysis and answered questions:
Brian Shiels, principal member of NFPA technical committees responsible for NFPA 2112 and NFPA 1971, Vice-Chair for ASTM committees D13 and F23, and member of the ASTM International Board of Directors.
Scott Margolin, Tyndale's Vice President of Technical, serves as a subject-matter expert for OSHA, NFPA, ASTM, ASSE, NECA, and other organizations. His 30+ years of experience includes thousands of arc flash and flash fire tests analyzing real-world hazards and PPE performance.
Sara Olsen, Tyndale's lead technical expert, holds an M.Sc. in textile and apparel science from the University of Alberta. Her 16+ years of experience in the Canadian protective clothing industry includes laboratory testing and committee work to develop relevant safety standards.
About Tyndale
Tyndale Enterprises, Inc. is a leading AR / FR clothing supplier to the utility, oil and gas, manufacturing, and other industries. Established in 1981, Tyndale pioneered the managed purchase program for the protective clothing market and has worked continuously to provide ever-improving product quality and selection with superior service. Tyndale is a privately held, certified woman-owned business headquartered in Pipersville, PA, with additional distribution operations in Houston, TX. For more information, please visit www.TyndaleFR.ca.
Source: Tyndale Enterprises, Inc.