Two Entrepreneurs Are Using Their Sports Knowledge to Give Back
Press Release
•
updated: Dec 31, 2020
By utilizing their long-term handicapping success, this duo has created a business focused on helping others do the same.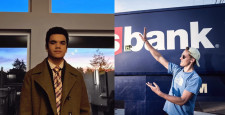 LAS VEGAS, December 31, 2020 (Newswire.com) - Amid a pandemic and global terror, two entrepreneurs have decided to give back. Stewart Sykes and Charles Haas, former athletes, have created a business centered around their passion for sports.
"With everything going on in the world today, people need some additional money coming in. Stewart and I have worked together for years now, analyzing and predicting game outcomes; now it is time to help others profit too," said Haas.
The pair are a force in the betting world, amassing over one thousand units in profit for their clients this year alone. As betting has become legal more and more across the country and gains popularity worldwide, they saw an opportunity to help not just their friends but clients as well.
"I started getting texts and calls, nearly every day. 'Charley who you got today, who's winning this game?' and I would reply without a second thought. Making this the real deal only made sense," recalls Haas.
Then entered Sykes, a former collegiate rower. After working together in outside sales, Sykes and Haas realized they were both making calls on games with their friends knocking at the door. Haas, the sports mega-fan, watched every game meticulously. Sykes, the statistician of the two, used all the advanced metrics to give himself an even better edge. Once they began to think together, the results were undeniable. That is when they decided to start their business officially, BettingBread.
Together, they have called some great shots. Last year, the two called the 19/1 World Series winners, Washington Nationals. Already in 2020, they have correctly predicted the Lakers, Dodgers and Lightning to win their championships respectively.
"If you're good at something, help others do it too. I know that quote is different for most, but not for us," Sykes said. "The ultimate goal is to help people profit. We do the thinking so our clients can focus on winning. A friend of mine got himself through his last college payment off of our advice, and I will never forget that. Impacting others is really an incredible thing."
Since establishing BettingBread, the two have taken off. With over 5,000 clients across at least 70 countries, their impact grows every day. "Since day one, I have wanted to give back. Who knew it would be by helping others bet?" Said Haas.
Haas and Sykes have created one of the premier sports betting consulting companies in the world. They successfully help clients in over 70 countries daily. As they progress, the pair plans to expand even further with sports betting. To view their brand new Instagram, follow BettingBread here. For more information about their business, BettingBread, visit their website www.bettingbread.com.
Contact:
Charles Haas & Stewart Sykes
Co-Presidents
BettingBread, LLC
Email: charles@bettingbread.com
Source: BreadBetting, LLC
Additional Links