TV Azteca Invests in Vault Analytics to Enhance Evaluation of Pre-Released Content
Vault Analytics leverages AI to analyze content and predict performance as early as a movie script or as late as a TV trailer/promo
Press Release
-
updated: Apr 16, 2018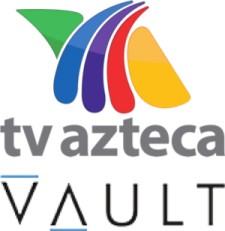 LOS ANGELES, April 16, 2018 (Newswire.com) - Vault Analytics announced today a strategic investment and partnership with TV Azteca, one of the two largest producers of Spanish-language television programming in the world. The deal includes a TV Azteca minority stake in Vault Analytics and will fast-track and broaden Vault's TV products.
"With the rise of technology companies like Netflix, Amazon, and Apple in the content space, as well as newcomers becoming more involved with original content, we have seen an important industry trend toward gaining data that may otherwise not have been available," said Benjamín Salinas, CEO of TV Azteca. "This is a new age, and being on the forefront of big data is an absolute necessity for any media company."
Vault Analytics focuses artificial intelligence on "pre-audience" products and solutions, providing data and analytics at any stage of content lifecycle, from early scripted development stages to pre-release marketing and trailer analysis.
"What drew us most to partnering with TV Azteca was Benjamin Salinas' Vision 2020 plan and shared outlook of how AI will enhance decision-making processes. In an ever-changing global content market, deriving insight out of chaos is crucial to maintaining a competitive advantage in the years to come. We look forward to bolstering our current product offering for the global television and branded content markets," said David Stiff, CEO of Vault Analytics.
In 2017, TV Azteca announced its Visión 2020, which aims to combine technology and content to evolve the company through the radical changes in the global entertainment industry. One element of this strategy was the Grupo Salinas launch of Dopamine, a production company focused on producing and licensing premium original content to global English and Spanish-speaking markets. The first series production announced was "Mary Magdalene".
About Vault Analytics:
Vault, vaultml.com, enables any content company at scale the ability to access artificial intelligence-based predictive analytics. The company provides measurement and predictive analytics products and solutions with an emphasis on machine learning based analysis of scripted and video content. Vault's AI based platform arms executives with insights and data that help to inform both day-to-day and strategic decision making. Founded in 2015, the company is located in Tel Aviv and Los Angeles. Vault counts major studios, mini-majors and global content creators as users.
About TV Azteca:
TV Azteca, tvazteca.com, is one of the two largest producers of Spanish-language television programming in the world, operating four television networks in Mexico: Azteca Uno, Azteca 7, adn40 and a+, through more than 300 owned and operated stations across the country. The company also operates Azteca Web, an internet company for North American Spanish speakers.  TV Azteca is a Grupo Salinas company (www.gruposalinas.com), a group of dynamic, fast-growing, and technologically advanced companies focused on creating shareholder value, contributing to build the middle class of the countries in which they operate and improving society through excellence. Created by Mexican entrepreneur Ricardo B. Salinas (www.ricardosalinas.com), Grupo Salinas operates as a management development and decision forum for the top leaders of member companies. The companies include TV Azteca (www.tvazteca.com; www.irtvazteca.com),) Grupo Elektra (www.elektra.com.mx, www.grupoelektra.com.mx), Banco Azteca (www.bancoazteca.com.mx), Advance America (www.advanceamerica.net), Afore Azteca (www.aforeazteca.com.mx), Seguros Azteca (www.segurosazteca.com.mx), Totalplay (www.totalplay.com.mx) and Enlace TP (enlacetp.mx). Each of the Grupo Salinas companies operates independently, with its own management, board of directors and shareholders. Grupo Salinas has no equity holdings. However, the member companies share a common vision, values and strategies for achieving rapid growth, superior results and world-class performance. Join us on Facebook (http://www.facebook.com/azteca). Follow us on Twitter (https://twitter.com/azteca).
Media Contact:
Dana Levi
dana@vault-group.com
213-839-6995
Source: Vault Analytics
Share:
---
Categories: Arts and Entertainment, Television, High Technology, Investments
Tags: AI, Artificial intelligence, Israel, Mexico, movies, prediction, SVOD, technology, television, TV
---