Tutu N You Launches Whimsical Witches Halloween Collection
Press Release
•
Aug 25, 2016
Margie Wildason, Owner and Maker at Tutu N You, Launches The Halloween Collection on 31 August 2016.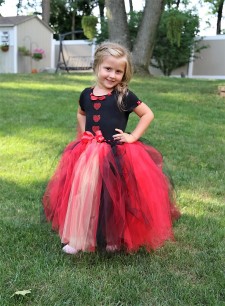 Drexel Hill, PA, August 25, 2016 (Newswire.com) - The Tutu N You Halloween Collection will include a line of All Hallows Eve inspired tutus and accessories in this season's most popular colors; topped with lantern catching rhinestones. Perfect for Trick or Treating, or the fall recital.
Whimsy Witches Tutus and Accessories
Whimsical and fun for your little girl and your inner child. Tutu N You presents Tutus with a twist and more.

Margie Wildason, Ceo/Designer
Inspired by a trip to Salem, Massachusetts, Tutu N You is launching a brand new line of tutus, matching three dimensional hats, and accessories for the fall months. With a focus on Halloween, this new product line, Whimsy Witches, will feature a variety of products in shades of Riverside Blue, Sharkskin Grey, Warm Taupe, Potter's Clay Red, and more of the season's most popular colors; embellished with rhinestones and spooky All Hallows Eve surprise additions. The new Tutu N You collection will debut 31 August 2016, and every purchase during the launch will arrive with a thank you gift.
"I've discovered other people have their own passion for our products. Through customer reviews we've seen that those who use our Tutu N You products agree that they are getting high quality items worthy of their little dancers."
Margie Wildason | Owner/Designer
Subscribe at http://eepurl.com/bM_vR9 for more tidbits from Tutu N You to include discount codes and upcoming product releases.
More Offerings
Other accessories available at Tutu N You feature the incredibly popular Light Pink Rhinestone Tutu Tote Bag, the party perfect Bottle Tutu and Super Hero Capes, Princess Sparkle Mirrors and
the wonderfully creative Cheshire Cat Inspired Striped Tutu; designed as an expertly made gift to a little dancer using the princess theme all little girls love.
Coming Soon
Later this year look for the Christmas line, releasing 1 October 2016, featuring the perfect Christmas inspired ballerina costumes; a delightful option for an under-the-tree gift, or the annual Nutcracker recital.
Check out what one of the many fans of Tutu N You had to say:
"Absolutely beautiful ballet bag!! Great customer service!! Your gorgeous bag was a huge hit for her recital gift."
--Verified Tutu N You Customer
To learn more about Tutu N You and to view their products visit https://tutunyou.com/. Contact Margie Wildason at (610) 213-7226 or via email at Tutunyou@gmail.com.
Notes to editors
Media contact Margie Wildason at (610) 213-7226 or Tutunyou@gmail.com for interviews, samples, or additional photos.
Tutu N You - Enchanted Fun for Everyone
Tutu N You is owned and operated by Margie Wildason out of Philadelphia, Pennsylvania where she teaches her little ballerinas and ballarinos self-expression through the art of dance. Whimsical and fun for your little girl and your inner child. Tutu N You presents Tutus with a twist and more.
Source: Tutu n you,llc
Related Media
Additional Links