Tutor Pace Introduces Online Computer Science Tutors For Exploring New Vistas In The Subject
Press Release
•
May 13, 2015
Tutor Pace introduces Computer Science tutors to help students in subject related topics with unique insights and strategies. Thus students find a new avenue in Tutor Pace for their better skills in Computer Science now.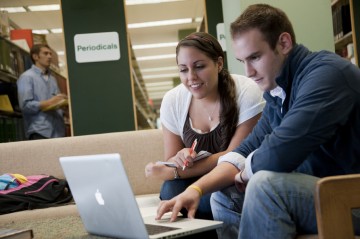 Fort Worth, Texas, May 13, 2015 (Newswire.com) - Computer Science is a major attraction for innumerable students for the excellent benefits it shows forth in the venues of education and career. Students deem it a pride to take some Computer Science course and to equip themselves with skills in the subject to stay ahead of others in educational attainments.
Tutor Pace introduces Computer Science tutors for the benefit of students who wish to have unique insights in the courses they have taken up for learning in Computer Science. The Company offers Computer Science online tutoring services for basic AP Computer Science and HTML related topics. Students could get help from the expert tutors of this company for web development and ios web programming. The tutors cover topics at college level including Computer Graphics, CSS and Ajax etc.
The rise of Google, the rise of Facebook, the rise of Apple, I think are proof that there is a place for computer science as something that solves problems that people face every day.

Eric Schmidt
Tutor Pace offers online Computer Science tutors who are subject experts with vast exposure to the field. They are available any time with 24/7 services and could resolve any intricate issue in Computer Science. The students have the benefit of connecting to the tutors from anywhere at any time. The online tutoring atmosphere is hassle free and is set in the backdrop of enhanced technology.
Preparing for Computer Science exams and homework is no more a chore for students as the Website offers excellent help on time for students through white board interactions with its tutors. Students could connect to the tutors for clarifying doubts in homework or for completing Computer Science tasks. It is the personalized one on one tutoring session offered by the Website to bring forth better rapport between the tutors and the students and to enhance the learning atmosphere of students.
Computer Science poses intricacies in topics due to lack of understanding in the subject as the students find it difficult to follow the classes. Tutor Pace offers remedy for such learning struggles through its personalized virtual classes that suit the needs of students at various levels. The tutors suggest learner friendly study methods for students so that they would not feel the subject stressful any more.
Programming plays a major part in learning Computer Science. The online tutors of Tutor Pace help students in understanding the basic computer programs with ease and help them get ahead with advanced level of studies as well. All the topics in Computer Science become easy to learn via the tutoring help of the tutors of Tutor Pace.
When the world is ruled by the magic of computer, it is but natural for students to get equipped with computer skills to shine well in their future. In order to help them further with great subject skills, Tutor Pace has brought forth its experienced and veteran tutors in the scenario and thus has provided a golden opportunity for students to utilize and get their best in subject skills.
Additional Links