Tucker Law Group Warns Against Delaying Group Disability (ERISA) Claims During the Coronavirus Pandemic
Press Release
-
updated: May 27, 2020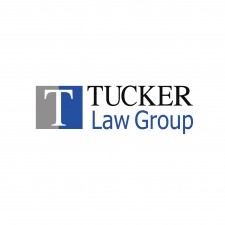 ST. PETERSBURG, Fla., May 27, 2020 (Newswire.com) - The economic pain inflicted by the coronavirus pandemic is staggering. Many businesses across the nation have seen a decline in revenue. Thus, more employees can expect to find themselves out of work or furloughed. In fact, millions of people have already filed for unemployment benefits.
However, many terminated employees have run into an additional hurdle. They have attempted to file a disability claim under their former employer's group plan. Unfortunately, termination from employment often terminates employer-based ERISA group disability insurance coverage.
Sadly, many employers will take advantage of this. For example, disabled employees are often included in the first round of layoffs. This includes employees who have received a reasonable accommodation at work.
Thus, it is important for disabled employees to take immediate action. First, they should determine whether their employer has a group disability plan. An ERISA attorney can help with this. Additionally, an ERISA attorney may recommend filing a claim under their employer's disability plan.
About Tucker Law Group
Tucker Law Group is one of the most successful disability law firms in the nation. The firm has successfully won claims, appeals and lawsuits involving group disability claims. If you have questions regarding the coronavirus and disability insurance claims, visit the Tucker Law Group website. The firm is available to help both existing and potential clients at this time. 
Does ERISA Law Apply to Me?
ERISA stands for the Employee Retirement Income Security Act. It is a federal law that governs private employers who offer their employees benefits. This includes welfare benefit plans, such as disability insurance.
If an employee receives disability coverage through his or her employer, then he or she is likely participating in an ERISA plan. However, there are exceptions. Thus, individuals should speak with the lawyers at Tucker Law Group to learn more about filing an ERISA claim. 
Source: Tucker Law Group
Share:
---
Categories: Law Firms
Tags: Coronavirus, COVID-19, Disability Insurance Benefits, ERISA, Long Term Disability Attorneys
---