Tucker Law Group Explains VA Disability Claim Processing Time and How to Appeal a Denied Claim
Press Release
-
updated: Aug 7, 2020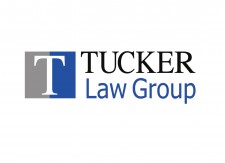 ST. PETERSBURG, Fla., August 7, 2020 (Newswire.com) - The Department of Veterans Affairs (VA) disability claims process is a lengthy and complicated process. Disabled veterans and their families may wait for years to receive VA disability service-connected compensation. In many cases, veterans are denied their disability benefits and have to appeal some or all of the decisions. This is where a VA disability lawyer can step in to offer legal assistance. Below, the VA disability lawyers at Tucker Law Group explain VA disability claim processing time and how to appeal a denied claim.
VA Disability Processing Time
VA disability claim processing time is lengthy. If a veteran's claim does not include the necessary paperwork or has gaps in time or inconsistencies among records, he or she may experience an even longer waiting period. Here is a brief summary of what to expect after the initial claim is filed:
After submitting a claim application, a VA Regional Office will review it to determine what information is needed to complete the claim. 
If additional information or evidence is needed, VA should notify the veteran.
VA will gather evidence from healthcare providers, but this can take months if the veteran's providers are not responsive.  
In VA's current claim system, a decision to either approve or deny the claim will be made, often within two or three months, though it can take much longer depending on the case. If the claim is denied, the veteran will want to work quickly to file an appeal.  Even though a veteran has one year to file an appeal, every day they wait expands the time it will take for VA to decide their appeal.  
How to Appeal a Denied Claim
If a veteran receives a claim denial, he or she will need to appeal the claim to seek the disability benefits he or she deserves. Depending on the circumstances of the case, appealing the claim may include: 
Deciding what type of appeal is best
Properly completing VA paperwork
Gathering evidence such as medical exams, vocational evaluations, and witness statements
Adhering to appeal deadlines
Submitting legal arguments to the Decision Review Officer (DRO) and Board of Veterans Appeals (BVA)
Appealing the claim in the Court of Appeals for Veterans Claims in Washington, D.C.
We recommend that veterans speak with a VA disability attorney to help guide them through the appeals process. While veterans cannot hire an attorney to handle their initial claim filing, they can work with a disability attorney to appeal a denied claim.
About Tucker Law Group
Tucker Law Group is one of the most comprehensive and successful disability law firms in the United States. The firm has a reputation for winning claims, appeals, and lawsuits involving group and individual disability insurance, ERISA and Veterans Administration (VA) service-connected disability. The firm is comprised of VA disability lawyers and long term disability lawyers that leverage nearly 60 years of combined experience.
Source: Tucker Law Group
Share:
---
Categories: Law Firms
Tags: VA disability attorneys, VA disability claim processing time, VA disability lawyers
---