TSK Exteriors, LLC Reports State Attorney Abandons Prosecution
Press Release
-
updated: Nov 27, 2018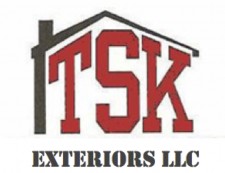 ST. CLOUD, Fla., November 27, 2018 (Newswire.com) - TSK Exteriors, LLC reports​ the ​State Attorney's Office of the Ninth Judicial Circuit in Osceola County in the State of Florida has dismissed all charges against Michele Krisle, President of TSK Exteriors, LLC of St. Cloud, Florida, in two cases brought against the company in December 2017.
Ms. Krisle was arrested on three counts of Scheme to Defraud, Fraudulent Lien, Grand Theft, and False and Fraudulent Insurance Claim.  
Ms. Krisle's attorney Ms. Kimberly A. LaSure stated that "the Osceola cases were dismissed and she has entered into the Pre-Trial Intervention Program in Volusia County. Mrs. Krisle accepted the offer of PTI in Volusia County so she and her company can move forward. She has not, in any way admitted guilt to any of the allegations. After the Volusia program is completed, the Volusia County charges against Mrs. Krisle will also be dismissed by the State of Florida."
In a highly visible news report by WFTV Channel 9 in Orlando, Florida, it was reported that TSK Exteriors, LLC had fraudulently billed insurance companies for services TSK Exteriors didn't do. 
TSK Exteriors, LLC is a firm that builds roofs for residential and commercial buildings. TSK has a strong presence in repairing structures damaged, due to the forces of nature.
TSK Exteriors, LLC
1609 Route 192
​St. Cloud, Fl. 34769
​Tel: 407 498-3900
###
Source: TSK Exteriors, LLC.
---
Categories: Home Improvement and Renovations
Tags: Exterior Repair, Homeowners Insurance, Insurance Coverage for Roofs, Roofing Repair
---