Truforte Business Group Expands Operations to Cover Orlando & Jacksonville
Press Release
•
Jan 11, 2023
Truforte Business Group serves buyers and sellers more than ever with the opening of two new branches to help Florida entrepreneurs connect with business opportunities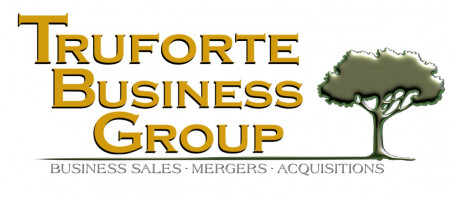 FORT MYERS, Fla., January 11, 2023 (Newswire.com) - With business booming in Florida, Truforte Business Group, a Business Broker with headquarters in Fort Myers and branch offices in Fort Lauderdale and Lakewood Ranch, FL, has started off 2023 with the opening of new branch offices in Orlando & Jacksonville, FL. Truforte Business Group has traditionally focused on Southwest Florida but has seen increasing demand for their business brokerage services in Central and Northeastern Florida.
Entrepreneurs continue to look for opportunities to take advantage of a positive economic outlook in the Sunshine State, and finding the right entry point can be daunting, so an expanded territory will provide a greater number of opportunities to connect buyers with the right Florida business opportunities.
That's where a Business Broker - skilled in buying and selling businesses - can be a valuable asset. And for a growing number of Florida locations, the search for a Business Broker begins and ends with one of the state's fastest-growing business broker services, the Truforte Business Group.
"Thanks in no small part to the efforts of Florida Governor Ron Desantis and House Representative Byron Donalds, Florida has seen sustained economic growth, meaning more opportunities for entrepreneurs looking for business broker services," said Bruce Pockrandt, Truforte Business Group owner.
In order to meet the growing demand for Florida business brokers, Trutorte Business Group will expand to include branches in Orlando and Jacksonville in 2023.
As a part of that process, Truforte Business Group will be looking to hire additional marketing and support staff to further support the new agents and brokers that will be joining Truforte in 2023 to fill those locations.
Despite the urgency in the market for Florida business brokers and the desire to help as many entrepreneurs find Florida businesses for sale as possible, the company wants only the best staff in those positions to help buyers and sellers.
"With many years of experience in confidential business sales, Truforte Business Group understands not all business brokers are alike. In addition to offering some of the best confidential marketing services in the industry, we are proud members of the Business Brokers of Florida (BBF) and the International Business Brokers Association (IBBA)," Pockrandt said.
Through its network of brokers and associations, Truforte is now more than ever able to offer a vast number of business-for-sale opportunities to buyers nationally as well as internationally.
Their affiliations and confidential marketing methods in their business broker services continue to achieve top results for their sellers. Truforte Business Group also provides buyers with one of the most extensive lists of exclusive Florida businesses for sale.
"Over the years, numerous industry awards have been presented to our brokers, agents and broker associates," Pockrandt said.
Pockrandt himself is a Certified Business Intermediary (CBI), which is a prestigious credential granted by the IBBA that only a small percentage of the Florida Business Brokers have actually obtained.
"Every day, Florida businesses for sale find new owners," Pockrandt said. "And just as many are looking to transition their business to a new owner. When looking for a Florida business broker, our track record speaks for itself, and with our growing number of locations, the potential of creating that perfect business opportunity grows."
And no matter the size of the business, Truforte Business Group can help.
"With Truforte Business Group, you will find Florida businesses for sale from $50,000 to $25 million that we market and sell confidentially," Pockrandt said. "So, when it comes to the sale or purchase of a Florida business, finding a trusted intermediary is as easy as connecting with one of our agents, and we look forward to making that search even easier as our new locations go online in 2023."
For more information about Truforte Business Group, visit trufortebusinessgroup.com.
The company also maintains a presence on social media, including Facebook, Twitter and LinkedIn.
Source: Truforte Business Group