TrueRock Holdings, Inc. Acquires and Rebrands Into Major North Carolina Infrastructure Development and Construction Firm
Press Release
•
Sep 7, 2023
"From Rock to Road"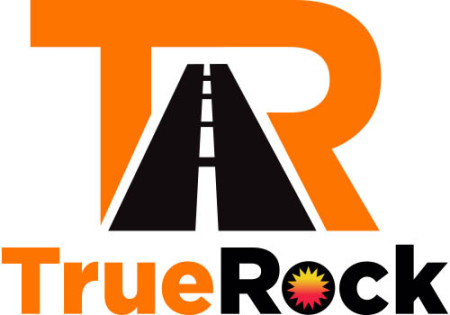 MONROE, N.C., September 7, 2023 (Newswire.com) - TrueRock Holdings, Inc. (www.truerockholdings.com), announced today that effective immediately, it has acquired and rebranded the Boggs Group of Companies.
TrueRock Holdings, Inc. ("TrueRock") is now a vertically integrated infrastructure development firm that develops, owns and operates throughout North and South Carolina: 1) aggregate quarries and hot mix asphalt plants under its new brand TrueRock Materials, 2) a highly specialized trucking fleet that provides distribution support under its new brand TrueRock Logistics and 3) Heavy Highway, Civil and Private/Commercial construction operations under its new brand TrueRock Construction.
"Next year will mark our 30th year in business serving the people and businesses of the Carolinas. Since our business started, we have paved over 15,000 miles of roadways, and we are proud that through our work, we have helped connect millions of families and businesses. As we grow from a Carolina-based family-owned business into a broader regional firm, we felt that now was the perfect time to rebrand and consolidate our various businesses under one name, which will allow us to leverage our unique assets and capabilities to grow for another 30 years and beyond. And with our vertically integrated business model, we believe we are 'Building America's Roadways from the Ground Up,'" said David "Chris" Boggs, the Company's Chairman and Chief Executive Officer.
"With $800 billion dollars of backlog of projects to repair deteriorating bridges and highways in the US, including $480 billion dollars in critical repair work, we believe that there is an urgent need for transportation infrastructure projects in the markets we currently serve and a massive opportunity to expand our operations into other neighboring States. We have built our success on a foundation of consistency and reliability and this focus will help continue to drive our success in the future," said Mr. Boggs.
TrueRock employs over 500 team members and is now one of the largest infrastructure development and construction firms in the region. The Company employs team members in over 25 counties and its clients include some of the Carolinas' largest companies, such as home builder True Homes, Century Communities, FedEx, and Toyota. The Company's operations in central North Carolina is heavily focused on providing development support to the "Carolina Core" which is the home to several of North Carolina's Megasites - four of which (Toyota, Vinfast, Boom Supersonic and Wolfspeed) have announced plans to invest over $20 billion in economic development funds for the region.
Founded in 1994 by the Boggs Family, TrueRock has participated in the planning and construction of some of the largest road development projects in the Carolinas, most notably the $500 million-dollar, Monroe Expressway toll road, which has proved to be a key passageway helping connect Charlotte and the Port of Wilmington in Wilmington, NC. The Company is fully accredited, licensed and bonded with a large volume of its business generated from both the North and South Carolina Departments of Transportation. The Company is actively involved in environmental recycling in its numerous facilities and is also proud of its very diverse employee demographic, which accounts for a majority of its team members. The Company also finds great joy in partnering with local schools, police and fire departments, and other first responder groups to help create positive impacts in the regions in which we operate.
Forward-Looking Statements
This press release contains certain forward-looking statements that are based upon current expectations and involve certain risks and uncertainties within the meaning of the U.S. Private Securities Litigation Reform Act of 1995. Such forward-looking statements can be identified using words such as ''should,'' ''may,'' ''intends,'' ''anticipates,'' ''believes,'' ''estimates,'' ''projects,'' ''forecasts,'' ''expects,'' ''plans,'' and ''proposes.'' These forward-looking statements are not guarantees of future performance and are subject to risks, uncertainties, and other factors, some of which are beyond our control and difficult to predict. All forward-looking statements involve significant risks and uncertainties that could cause actual results to differ materially from those in the forward-looking statements, many of which are generally outside the control of TrueRock Holdings, Inc. and are difficult to predict. TrueRock Holdings, Inc. does not undertake any duty to update any forward-looking statements except as may be required by law. The information which appears on our websites and our social media platforms, including, but not limited to, Instagram and Facebook, is not part of this press release.
About TrueRock Holdings, Inc.
TrueRock Holdings, Inc. is a vertically integrated infrastructure development company that develops, owns and operates quarries that supply aggregates; a logistics fleet that provides distribution support, hot-mix asphalt, or HMA plants; and construction operations that focus on the new construction, repair and maintenance of publicly funded roadways, including local and state roadways, interstate highways, airport runways, and bridges, as well as private sector projects that include paving and site work for office and industrial parks, shopping centers, and residential developments, across North Carolina and South Carolina. We provide a variety of products and services to both public and private infrastructure projects, with an emphasis on highways, roads, bridges, airports, and commercial developments. Our operations consist of (i) milling, paving, pavement reclamation and concrete services, including the construction of roadways, highways and bridges and the application of asphalt and concrete, (ii) mining, manufacturing, and distributing construction materials, including HMA, warm mix asphalt and cold mix asphalt, recycled crushed concrete and construction aggregates (crushed stone) for both internal use and sales to third parties in connection with construction projects, (iii) site development, including land clearing, grading and the installation of utility and drainage systems, concrete flatwork, bridges/structures, and (iv) transportation services, including hauling, freighting, shipping and trucking construction and other materials. Utilizing our skilled workforce and led by our industry experts, since our inception in 1994, our company has grown into one of the largest construction services companies operating across the Carolinas. We provide a variety of products and services to both public and private infrastructure projects, with an emphasis on highways, roads, bridges, airports, and commercial developments. We operate and control our business and affairs through our wholly owned subsidiaries: TrueRock Construction, LLC, TrueRock Materials, LLC, TrueRock Logistics, LLC and TrueRock Insurance, LLC.
Contact: Hannah Rushing - (704) 221-3619
Facebook- www.facebook.com/truerockholdings
Instagram- @TrueRockHoldings
LinkedIn- TrueRock Holdings, Inc.
Twitter- @TrueRockInc
Source: TrueRock Holdings, Inc.
Related Media