TrueCare24 Unveils Artificial Intelligence-Driven Healthcare Platform
Press Release
•
Jun 16, 2016
AI Messaging Bot Finds and Schedules Physician's Appointments for Users.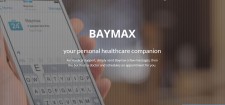 Sunnyvale, CA, June 16, 2016 (Newswire.com) - TrueCare24 is pleased to unveil Baymax, an artificial intelligence messenger bot that quickly arranges medical services for users.
According to Leo Popov, "We all struggle with balancing our busy lives and the things that matter the most: family, friends, and professional passions, and wasted time is especially frustrating. When you or a family member get sick, you've got to go through the hurdles of traditional healthcare, and it's just not practical for working professionals who also have families. Baymax is a personal healthcare companion that saves users precious time and money. It chooses and arranges a doctor's appointment that fits your schedule and budget. Baymax is superbly convenient for the '140 characters' lifestyle of today."
When a user needs medical support, they simply send Baymax a few messages. Then, the bot finds a doctor and schedules an appointment.

Leo Popov, CEO & Co-founder
When a user needs medical support, they simply send Baymax a few messages. Then, the bot finds a doctor and schedules an appointment.
The Baymax bot leverages the latest in artificial intelligence technology to deliver supreme user experience. Baymax works via popular messaging apps, such as Facebook Messenger, Slack, Skype and Telegram, to connect users with fast, professional primary care. With a spike in the demand for on-demand healthcare services, including house calls and telehealth, Baymax delivers services in a platform that American consumers want.
TrueCare24, Inc., is thrilled to offer consumers a way to always have direct access to a doctor. The Baymax bot can be seamlessly integrated into favorite messengers. The link with instructions is www.truecare24.com/baymax/ The easy to use video link can be found here https://youtu.be/tSTniCF8YI8
TrueCare24 offers house calls in more than 200 cities and is rapidly growing through partnerships with house call physicians and clinics. TrueCare24 users also have access to nationwide telehealth service, around the clock access to physicians via phone or video calls. Telehealth services currently aren't available for residents in Florida, Kansas, Utah, Vermont, or Washington. By the end of 2016, the venture-backed company plans to be in all major U.S. cities.
TrueCare24, Inc. offers flexible options for consumers which include single visit or subscription plans. Such services include house calls, which are, depending on location, starting from $99 per visit, and phone/video consultations with physicians for $19 per month subscription and no consultation fee.
TrueCare24 users have the freedom to request medical care from their home or workplace while avoiding crowded waiting rooms, emergency rooms, and more. Advice, treatment, and prescriptions can be obtained, if needed, at a user's convenience with the peace of mind of having expert medical professionals a click away, 24/7.
About TrueCare24, Inc.
TrueCare24, Inc., delivers an all-new platform that intuitively connects users with leading third-party health care providers. TrueCare24 gives users access to on-demand doctors with phone/video, in-home in person, or at work consultation availability in 60 minutes, on average. Same-day exams, treatment, and common lab tests can be conducted without users leaving their home. The platform will be available in all major U.S. cities by the end of 2016.
Source: TrueCare24, Inc.
Related Media
Tags
Additional Links