Tribute, Inc. to Host 33rd Annual User's Group Meeting in Cleveland
Press Release
•
updated: May 2, 2017
Tribute, Inc. will be holding their annual user's group meeting, TribNet, June 23-25th at the Cleveland Marriott Downtown at Key Center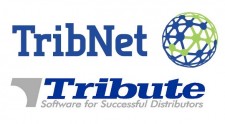 Hudson, OH, May 2, 2017 (Newswire.com) - Tribute, Inc. will be holding their annual user's group meeting, TribNet, June 23-25th at the Cleveland Marriott Downtown at Key Center.
The 33rd user's group meeting will feature guest speaker Alicia Booker, VP of Manufacturing at Cuyahoga Community College, who will discuss strategies for working with local agencies and educators to develop the partnerships that will benefit employers looking for skilled help in manufacturing.
Brian Kazmierczak, Tribute's platinum partner, Rubber Tree Systems, will be outlining his company's new Rubber Tree Analytics software, which offers stunning visualizations and dashboards of Tribute and TrulinX data.
The two-and-a-half-day conference will be full of training sessions on both TrulinX and Tribute Software systems and networking opportunities for the users. Many users say that the ability to talk with other users of the software and meet Tribute staff face-to-face is an invaluable benefit of attending the conference.
The Program Priority Assignment and Program Review boards will meet to go over and rank customer project submissions determining the direction of Tribute's development teams' work for next six months. This system allows Tribute's development teams to respond nimbly to changes in the industry focus on projects that are relevant to the user base.
Tribute's vendor partners will be there to highlight their products and services. Tribute is proud to partner with the following vendors that will be exhibiting at TribNet:
3Delta Systems - Credit Card Integration and Secure Payment Services
Enlighten.Net - Document management and Search Integration Solutions
Evergreen Consulting - Consulting Services to wholesale distributors to increase profits and grow the value of their business
Harland Technology Services - A leading nationwide provider of IT services and solutions
Rubber Tree Systems - Sales Force Mobilization and Analytics software for ERP
Tour de Force Inc. - Fully functional mobile CRM/SFA solution integrated with Tribute and TrulinX software solutions
WarehouseTWO - North America's leading inventory-sharing solution for independent industrial wholesaler-distributors
Along with informative sessions and networking, TribNet members will enjoy visiting Tribute's hometown city of Cleveland, which continues to add entertainment, fine dining establishments and microbreweries along the riverfront and downtown.
Tim Reynolds, president of Tribute, Inc., and the Tribute staff look forward to networking with customers and vendor partners this June at TribNet.
About Tribute Inc.
Tribute Inc. is a provider of industrial distribution management software with over 35 years of experience in the hose, fluid power, motion control, automation, power transmission, belting, sealing and related marketplace. Tribute's flagship product, TrulinX, offers industry-specific features to address the toughest distribution and fabrication demands to operate at maximum efficiency and boost profits.
Tribute is a member of many trade associations including AHTD, FPDA, ISD, GFA, NAHAD, NFPA & NIBA, and partners with manufacturers including Bosch Rexroth, ContiTech, Dixon Valve & Coupling, Eaton Corp., Gates Corp., Garlock Sealing Technologies, Pall Corporation, Parker Hannifin, Sun Hydraulics, and others. Tribute is headquartered in Hudson, Ohio. For more information, visit www.tribute.com.
Source: Tribute, Inc.