Traveling for the Holidays? Can a Passenger Hold the Airline Responsible for Contracting COVID-19 While Flying? Legal Experts Kramer Trial Lawyers Caution Fliers to Be Extra Mindful
Press Release
•
updated: Nov 20, 2020
Can a passenger hold the airline responsible for contracting COVID-19 while flying? Award-winning plaintiff trial attorneys, Kramer Trial Lawyers A.P.C., explore who is legally liable if a passenger contracts COVID-19 while in transit. The answer is not clear cut.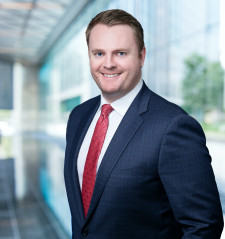 LOS ANGELES, November 20, 2020 (Newswire.com) - America is entering the 'holiday season,' and COVID-19 is surging. In 2019, AAA reported 55 million Americans traveled for Thanksgiving, and more than 115.6 million traveled for Christmas. While many people weigh the pros and cons of traveling this year to visit family or friends, leading personal injury attorneys at Kramer Trial Lawyers, A.P.C., caution travelers to be extra mindful.
What happens if a passenger catches COVID-19 on an airplane? Is there any recourse?
Airlines are considered "common carriers" under the law, and therefore owe a heightened duty of care to all persons. In the context of COVID-19, a lawsuit could be contemplated if it can be established that the person contracted COVID-19 while traveling on the airplane, and suffered damages such as medical expenses, lost earnings, and pain and suffering.
Proving that the passenger contracted COVID-19 on the flight may be difficult, as it could be just as likely that the person contracted the disease from a hotel, lobby, business, etc. In addition, airlines will likely claim that passengers did something to increase their risk of contracting COVID-19, such as touching their face, not following hand-washing protocols, or failing to secure their masks properly. If a passenger believes they have contracted COVID-19 due to flying, it is important they contact an attorney, as each scenario is unique.
"Airlines should maintain their duty of care owed to passengers," shares Daniel K. Kramer, Kramer Trial Lawyers Trial Attorney and Founding Partner, "by ensuring that all known risks are minimized, and by doing what they can to lessen the spread of COVID-19, such as implementing stringent cleaning procedures, monitoring staff for symptoms, and adhering to social distancing and protective measures."
International flights bring their own set of intricacies, as they are governed by the "Montreal Convention," which allows a person to recover for death or personal injury if the victim can prove the injury resulted from an "accident" that occurred while on the aircraft, or while embarking or disembarking.
While traveling by air this holiday season, one thing is clear: travelers should not rely on the airline to protect their safety 100% of the time.
For more: http://kramerlaw.com
Source: Kramer Trial Lawyers A.P.C.
Tags
Additional Links