Transmission Discount Center Offers Deluxe Car Air Conditioner Recharge Service Package
Transmission Discount Center of Vallejo, California, offers special summertime check for air conditioning system in vehicles which ends Monday, Sept. 22, 2018. Schedule an appointment today!
Press Release
-
updated: Jul 13, 2018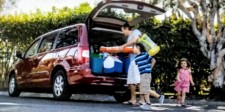 VALLEJO, Calif., July 13, 2018 (Newswire.com) - Just in time for summertime road trips, Transmission Discount Center is pleased to offer car owners their "2018 Deluxe Car Air Conditioner Recharge Service Package with Leak Test" during the summer and beyond Labor Day. Located at 825 Redwood Street in Vallejo, California, co-owners Juan and Jason plus their technical staff provide top-quality customer service and satisfaction. This offer ends Monday, Sept. 22.
Refrigerant levels are integral to the performance of the car's air conditioning system. Losing refrigerant through leaks can lead to the entrance of moisture and contaminants into the system. This service is designed to bring a car's air conditioning system back to its original performance. 
The "Deluxe Car Air Conditioner Recharge Service Package with Leak Test" includes:
Car air conditioner performance evaluation
ECO safe evacuation and recovery of old refrigerant and recharge to proper specifications (up to 5 oz.)
Inspection and adjustment of drive belt tension
Outlet temperature analysis to determine cooling performance
Check proper operation of controls, blower motor and engine cooling fan
Introduction of ultraviolet dye and 5 oz. of refrigerant injected into AC system to perform a black-light inspection and ensure it is leak-free
Refrigerant injection provides enough pressure to course through the air conditioner system and leak points
If the system is empty, test may require up to 5 oz. or more refrigerant and the entire system might require over 2 lbs of refrigerant
Transmission Discount Center has served the automotive community since 2003. Their trained professionals are specialists in all transmission repairs and overhauls, as well as general automotive repairs including factory maintenance. They offer fast, honest and dependable service, with top-notch diagnostic capabilities. Extensive training and certification from ATRA and ASE assure that each vehicle is worked on by the most experienced techs in the field. 
To take advantage of this summer special, schedule an appointment by calling 707-643-8867 or to get more information about their services, go to http://transmissiondiscountcenter.com/.
WHAT PEOPLE ARE SAYING:
"My husband and I were a bit skeptical at first. We had always taken our Jaguar to the dealer, but we were referred to Transmission Discount Center by our neighbor. They repaired the transmission, took care of the engine issues, and we still saved over $2000! They even gave us a ride home!" ~ Susan A, Benicia
"I'd taken my previous car to them several years ago. Ever since then, whenever I need work on my car, I go to Transmission Discount Center. When I needed a transmission replaced, they worked with me on the financing, took great care of me and my car needs. I take my car to them for everything – they ARE the best!" ~ Gail V., American Canyon   
Source: Transmission Discount Center
---
Categories: Automotive
Tags: air conditioning system, auto repair, discount, Leak Test, Recharge Service Package, service, summer discount, transmission, Transmission Discount Center, Vallejo
---