Transitional Living Program, NDFYA, Helps Young Adults Achieve Independence
Press Release
•
updated: Sep 16, 2020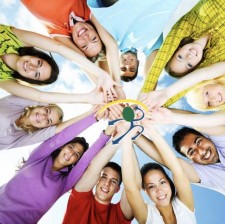 DEERFIELD BEACH, Fla., September 16, 2020 (Newswire.com) - ​New Directions for Young Adults is a transitional living program based out of the beautiful Deerfield beach in South Florida. Andrew Rubin, Ph.D., is the founder and CEO of this revolutionary treatment program, geared towards helping young adults transition to independence.
Dr. Rubin's vision was to build a customizable program that would enable young adults (both on and off the spectrum) achieve an independent lifestyle. He believed they could achieve this by practicing being independent, with the help of targeted supports provided by trained clinicians, mentors, and fellow students.
The program utilizes clinical methods of treatment such as Cognitive Behavioral Therapy (CBT), along with more unique and cutting-edge treatments such as Direction Therapy (CMT). Although NDFYA is more than a program for young adults with autism, NDFYA also helps young adults struggling with depression, anxiety and other disabilities.
Most of the students/clients live directly across from the campus. Immediately upon entering the program the new students are already gaining valuable experience in socializing with others and taking care of their daily needs.
While the focus is on more "traditional" treatment methods, NDFYA has many mentor-lead group and individual activities on and off-campus. These activities strongly encourage each student to get out of their shell, develop social skills vital to their success, and develop self-care habits like cleaning their apartment, shopping for groceries, and meal prep.
The Clinicians utilize individual and group therapy sessions to address anxiety, depression, anger, ADHD and other related issues. The program "mentors" also help lead many structured fun activities like movie night, bowling, BBQs, beach day, and many other fun activities that help students bond with each other and enjoy their new-found independence.
Each student/client is assisted in their education and job searching/career process while at NDFYA. On-campus there is an academic wing, where most students are busy completing online schooling with the help of a very dedicated and patient academic instructors. The academic instructors provide all the necessary resources and support for academic success.
The vocational instructor at NDFYA helps each of the students to set their career goals, and apply to relevant jobs in their desired field. The mentors also transport each of the students to and from their vocational internships.
NDFYA has a plethora of success stories and happy parents, that are simply elated their young adult has managed to become more even-tempered, social, get an education, get hired, and most importantly learn how to enjoy life. If you would like to see some amazing examples of success stories, please visit NDFYA's Parent Video and Student Video pages.
If you or one of your loved ones is looking for a safe and structured environment to help young adults reach their full potential and independence, please fill out one of our application forms and our admissions director will get in contact with you. We can also be reached directly by phone at (954) 571-5102.
Source: New Directions For Young Adults
Additional Links