Top-Ranked US Real Estate Agent Ben Caballero Tops $2 Billion Volume - Again
Press Release
•
updated: May 12, 2020
Nearly 4,000 new homes sales in Dallas-Ft. Worth alone last year sets new record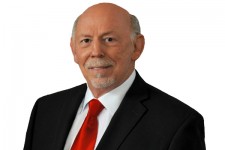 DALLAS, May 12, 2020 (Newswire.com) - ​Ben Caballero, a current Guinness World Record title holder and No. 1-ranked real estate agent in the U.S., set a new record for home sales in Dallas-Ft. Worth last year. Caballero sold 3,982 new homes in the Dallas-Ft. Worth market, worth more than $1.569 billion in 2019. Caballero broke his record, which he set in 2018 selling 3,496 new homes in the Dallas-Ft. Worth area, worth $1.384 billion.
The verified sales data come from the Houston Association of REALTORS, North Texas Real Estate Information Systems, San Antonio Board of REALTORS, and the Austin Board of REALTORS Multiple Listing Services.
2019 marked Caballero's second-biggest sales year ever, as he sold 5,778 new homes worth $2.249 billion in the four biggest new home construction markets in Texas. In 2018, Caballero sold a record of 5,793 new homes totaling $2.271 billion in a single year.
He is the only real estate agent ever to exceed $2 billion in annual home sales, a feat he has now accomplished twice. Caballero, CEO and owner of HomesUSA.com, was the sole listing agent on every transaction and selling only new homes, as he represents 60-plus builders in Houston, Dallas-Ft. Worth, Austin, and San Antonio.
"Everything is bigger in Texas," said Caballero, adding, "Texas is home to the world's greatest and most resilient housing market and is one of the strongest economies globally. Achieving this record volume in the Dallas-Ft. Worth area I call home gives me enormous satisfaction and pride. I also feel blessed being able to do something every day – helping builders."
Caballero has been the top-ranked real estate agent by REAL Trends for both total sales and number of transactions since 2013. Between 2004 and 2019, Caballero sold 36,827 new homes totaling $13.141 billion in volume. That volume is higher than the annual Gross Domestic Product of 65 countries, according to the World Bank.
To put Caballero's 2019 accomplishments in perspective, he averaged more than 100 new home sales a week or 15 new homes a day, or a pace of nearly two home sales every business hour. Caballero attributes the ability to maintain his massive volume to his HomesUSA.com platform, which he invented and uses to manage property listings on local Multiple Listing Services for his builder clients.
Caballero is the only individual real estate agent ever to surpass the total production of highest ranked real estate teams on REAL Trends "The Thousand" list, as measured by total sales transactions and total transaction volume.
Caballero's record sales in 2018 earned him his second Guinness World Record title. He is the past and current title holder for "Most annual home sales transactions through MLS by an individual sell side real estate agent."
Discover more at BenCaballero.com and at HomesUSA.com.
-----
Media Contact:
Kevin Hawkins
(206) 866-1220
kevin@wavgroup.com​
Source: HomesUSA.com
Additional Links