Top-Growing Registered Investment Advisor Ensemble Capital Achieves B Corp Certification, Demonstrating Commitment to All Stakeholders
Press Release
•
Jul 12, 2023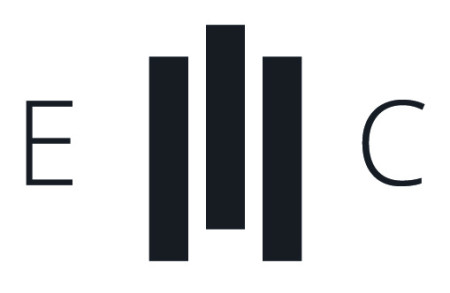 SAN FRANCISCO, July 12, 2023 (Newswire.com) - Ensemble Capital Management is proud to announce that it has achieved B Corp Certification, joining the community of companies that balances purpose and profit while being part of the global movement for an inclusive, equitable, and regenerative economic system.
B Corps are for-profit companies that are evaluated on their social and environmental impact, accountability, and transparency. Ensemble Capital has always strived to provide exceptional investment and wealth management services that align with the goals and values of its clients. By achieving B Corp certification, the company has been verified as meeting B Lab's high standards of social and environmental impact, making a legal commitment to stakeholder governance, and demonstrating accountability and transparency by disclosing this record of performance in a public B Corp profile.
Ensemble's B Corp certification aligns with its investment principle of stakeholder value creation. In a recent white paper, the company explained its approach to stakeholder value analysis, and how companies that generate value for all stakeholders are best positioned to reward shareholders over the long term. Ensemble's investment strategy is not meant to be an ESG strategy nor seek to conform to third-party ESG rating systems. Rather than simplistically viewing stakeholder relations as a compliance-driven, "check the box" framework, Ensemble seeks to invest in great companies that recognize the complex balancing act required to deliver value across all stakeholders.
"We are incredibly proud to have become a B Corp Certified company," said Sean Stannard-Stockton, president of Ensemble Capital. "At Ensemble, we have always been focused on providing our clients with outstanding, personalized investment and wealth management advice. We believe that the best way to serve our clients well is to provide our employees the most positive and inclusive working environment that we can. We have long operated Ensemble Capital with this philosophy in mind, so joining the B Corp community is a natural next step to demonstrating our continued commitment to making a positive impact on all our stakeholders."
The B Corp movement recognizes companies that go above and beyond to promote sustainability, ethical business practices, and social responsibility. The B Corp community comprises over 6,000 companies globally that are working together to create a more sustainable and equitable future for everyone.
To learn more about Ensemble Capital, please visit http://www.ensemblecapital.com or call (650) 696-1240.
Ensemble Capital is an SEC registered investment adviser; however, this does not imply any level of skill or training and no inference of such should be made. Nothing contained herein should be construed as a comprehensive statement of the matters discussed, considered investment, financial, legal or tax advice, or a recommendation to buy or sell any securities.
Source: Ensemble Capital