Top Global Water Scientist to Speak at AGROWN AgTech Investing Conference
Press Release
•
updated: Sep 23, 2015
NASA scientist Jay Famiglietti will speak about water availability at AGROWN LLC's AgTech Investor Conference at Ohio State's Ohio Agriculture Research & Development Center in Wooster, Ohio.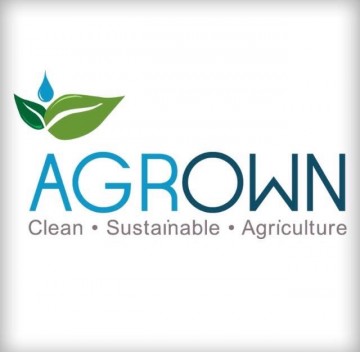 Norwalk, OH, September 23, 2015 (Newswire.com) - NASA Jet Propulsion Laboratory Chief Water Scientist and UC Irvine Professor Jay Famiglietti will be the keynote speaker at the The California Drought and Opportunities for Distributing Agriculture session at AGROWN LLC's AgTech Investing Conference Oct. 21-23. Professor Famiglietti will provide the latest forecasts for California's drought, water availability, and how it is impacting the fresh produce industry in the nation's "salad bowl."
The AgTech Investing Conference promotes investor education and awareness of business opportunities for commercial scale controlled environment greenhouses.
The conference brings together the world's leading experts in in Controlled Environment Agriculture in one location, providing attendees with years of industry study and networking opportunities.
Professor Famiglietti has appeared on 60 Minutes, Real Time with Bill Maher, CNN and Al Jazeera. He has been covered by or written for The Economist, NY Times, LA Times, Financial Times, The Jerusalem Post, The Guardian and many others. Professor Famiglietti and his team have been researching and communicating about water and climate change for 25 years. Professor Famiglietti is also working on a book about the disappearance of groundwater resources around the world.
AGROWN CEO, Sue Raftery stated: "We understand the need to bring experts like Jay and our other speakers together to begin the process of building our nation's food and water security."
Contact:
Sue Raftery, Co-Founder/CEO, AGROWN: (419) 677-9109, sraftery@agrown.net
For more information visit:
agrown.net, agtechinvesting.com, jayfamiglietti.com
Related Media