Top Client-Rated Payer Technologies Exhibiting at AHIP 2023, Black Book Survey Results
Press Release
•
Jun 13, 2023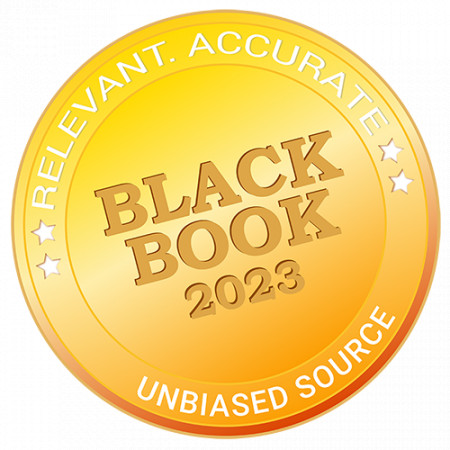 PORTLAND, Ore., June 13, 2023 (Newswire.com) - Black Book Research acknowledges the top-performing companies within various IT market segments based on the industry's largest client survey of managed care organizations at America's Health Insurance Plans annual conference in Portland, Oregon, this week. Black Book, the premier source of unbiased, crowdsourced, competitive intelligence, and buyer opinion mining serving the healthcare industry's technology and outsourcing sectors, announces the 2023 awards for highest health plan user experience and satisfaction.
"Black Book is committed to innovative research, customer satisfaction, loyalty polling, and analysis of the strategic buyer issues in the managed care marketplace free from the influence or financial affiliations of vendors," said Doug Brown, President of the firm. "It is an exciting time at Black Book, as our team is introducing unrivaled user experience surveying tools, the industry's most robust client satisfaction database, innovative reporting functionalities, and a knowledge management system that enables customers to share relevant, informed feedback in real-time."
Black Book, its founders, owners nor its employees hold any financial interest in the companies contained in any comparison performance report and is not incentivized to recommend any of the 10,000 healthcare industry products and services vendors collected for the last decade.
Over 2,300 health plan users participated in the crowdsourced polling between January and June this year. Vendors are rated on 18 key performance indicators specific to health insurance and managed care firms.
The vendors with the highest outstanding client experience scores with AHIP 2023 trade show presence are recognized with their exhibit hall booth number:
__________
END-TO-END PAYER REVENUE CYCLE MANAGEMENT OUTSOURCING
Optum (Booth 1409)
__________
PAYER CLOUD PLATFORM SOLUTIONS
Inovalon (Booth 1303)
__________
MEMBER ENGAGEMENT SOLUTIONS
Best Buy Health (Booth 1140)
__________
PAYER DATA ACTIVATION PLATFORM
Innovaccer (Booth 1845)
__________
PAYER ANALYTICS OUTSOURCING
Optum (Booth 1409)
__________
PAYER MARKET INTELLIGENCE SOLUTIONS
IQVIA (Booth 1018)
__________
END-TO-END PAYER POPULATION HEALTH MANAGEMENT SUPPORT SOLUTIONS
Sagility (Booth 1317)
__________
CARE MANAGEMENT & COORDINATION SOLUTIONS
Cedar Gate Technologies (Booth 1818)
__________
QUALITY ANALYTICS SOFTWARE
Milliman (Booth 1322)
__________
PAYER IT MANAGEMENT CONSULTANTS
KPMG (Booth 1002)
__________
RISK ADJUSTMENT SOLUTIONS
EXL (Booth 1803)
__________
CLAIMS MANAGEMENT PLATFORM
Cognizant Technology Solutions (Booth 1949)
__________
PAYER APPLICATIONS DEVELOPMENT & MOBILE SOLUTIONS OUTSOURCING
CGI (Booth 1017)
__________
PAYER VALUE-BASED CARE, NETWORK DEVELOPMENT & CONTRACTING MANAGED SERVICES
Cedar Gate Technologies (Booth 1818)
__________
MEMBER & CONSUMER EDUCATION SOLUTIONS
Wolters Kluwer (Booth 1748)
__________
For a full list of Black Book's top-ranked managed care category leaders, visit https://blackbookmarketresearch.com/health-plans-payers
About Black Book™
Since 2005, Black Book Market Research LLC, provides healthcare decision-makers IT users, media, investors, analysts, quality-minded vendors, prospective software system buyers, health plans, and other interested sectors of the insurance technology industry with comprehensive comparison data of the industry's top respected and competitively performing technology and managed services vendors in the sector.
The largest user opinion poll of its kind in healthcare IT, the Black Book™ database of user satisfaction houses over 2,000,000 viewpoints on information technology, capital equipment, emerging technology, consulting firms, and outsourced services vendor performance with thousands of updates added every week throughout the year. For methodology, auditing, resources, comprehensive research, and ranking data, see http://www.blackbookmarketresearch.com
Source: Black Book Research
Related Media