Top 10 Jungle Releases Top 10 Medical Alert System Award to Medical Guardian
TopJungle.com Provides a Free Comparison Tool to Compare and Evaluate Top 10 Medical Alert Systems
Press Release
-
updated: Aug 30, 2017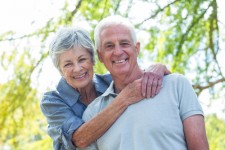 DALLAS, August 30, 2017 (Newswire.com) - Digital media powerhouse Top 10 Jungle has just released its Top 10 Medical Alert Systems for 2017 and has given the top spot to Medical Guardian headquartered in Philadelphia, Pennsylvania.
"I am very proud to introduce our Top 10 Medical Alert Systems of 2017," said Scott Escalante, Top 10 Jungle's marketing strategist. "My parents just turned 70 so this comparison chart has special meaning to me. We only evaluated and compared medical alert devices that were designed to protect seniors and all family members in a home health emergency. We looked at different scenarios including medical emergencies, falls, injuries while in the shower, as well as home invasion emergencies."
Turning 65 is a major turning point in one's life. Financially, you start thinking about retirement, getting additional tax breaks and Medicare eligibility. It is also time to think about safety. Every year, more than 1/4 of seniors 65 or older will experience a fall at home. A fall or medical crisis can be so severe that timely help may be the difference between life and death. Research has found that the fear of falling causes many seniors to limit their activity level, which leads to depression and anxiety in a senior's life.
Top 10 Medical Alert Systems by Top 10 Jungle is a free comparison chart that gives you the confidence and peace of mind to make the right decision and gain a sense of security and independence.
ABOUT TOP 10 JUNGLE
Top 10 Jungle is Radical Reviews and Mystical Madness.
The once secretive company has become a global provider of news and slick digital content. It is most well-known for its authoritative "Top 10 Reviews," "Best Rated Products" and "The Shop," the company's specialty eCommerce business.
TOP 10 REVIEWS
Top 10 Reviews provides rankings for Medical Alert Systems, Credit Card Consolidation Loans, Debt Consolidation, Debt Relief, Personal Loans, Credit Repair, Bad Credit Loans, Business Loans, Check Ordering, Anti-Virus Software, Pet Insurance, VPN Services, Web Hosting, Website Builders and more.
THE SHOP
Through its online superstore, Top 10 Jungle carries over 25,000 products through an eclectic mix of brands.
Immortality
Immortality is Top 10 Jungle's response to the new age consumer. Metaphysical and new age gifts to stimulate consciousness and inspire beauty. Immortality offers spiritual gifts that inspire the heart, enrich the mind and soothe the soul. Explore the collections of spiritual jewelry, metaphysical bath and body products.
Pet Bambino
Pet Bambino is Top 10 Jungle's solution for the conscious pet owner. The company is dedicated to improving the well-being of dogs, cats, fish, birds as well as all of God's creatures. We carry over 10,000 products and do our best to provide the healthiest organic and biologically appropriate foods available.
Planet
Planet is Top 10 Jungle's answer to natural living. It specializes in selling the finest organic and natural foods and oils. The company carries a large selection of Grocery, Home & Pet, Health & Wellness, Essential Oils, Baby & Kids, Beauty & Fashion, Bath & Body, and more.
To learn more about Top 10 Jungle, please visit the company's website at top10jungle.com.
For press inquiries or partnership opportunities, please contact Benny Alvarez at benny@top10jungle.com.
Source: Top 10 Jungle
Share:
---
Categories: Healthcare, Healthcare and Medical Informatics, Home Security
Tags: debt consolidation, medical alert, medical alert devices, medical alert systems, medical guardian, top 10 jungle, top 10 reviews, top10jungle.com
---