Top 10 Jungle Advises Medical Alert Customers What They Can Expect From a Government Shutdown
Top 10 Jungle provides industry analysis and collects user and expert reviews for the medical alert and healthcare industries
Press Release
-
updated: Jan 19, 2018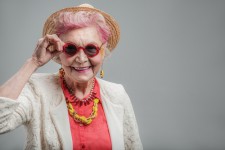 DALLAS, January 19, 2018 (Newswire.com) - Top 10 Jungle, a provider of slick digital content and online product reviews for the medical alert industry, explains to seniors and medical alert customers how a government shutdown can affect them.
Top 10 Jungle recently released its 2018 rankings for the medical alert industry. The industry is continuing to skyrocket for medical alert devices from premium providers like Medical Guardian. The industry is also seeing a new generation of medical alert companies focused on affordability, like HelpButton. There seems to be some confusion about the relationship between medical alert providers and the emergency services that customers rely on.
"The truth is that the government doesn't really shut down and there is no need to panic," said Charlie Rose, Top10Jungle.com analyst. "Medicare and Medicaid will continue to operate, social security checks will be mailed out, doctors will be reimbursed and emergency services will continue to be there for the elderly. The emergency services that medical alert customers rely on are private enterprise and not directly affected by a shutdown."
A shutdown that lasts for only a few days may go unnoticed by most. However, a shutdown that lasts several weeks could affect Americans in different ways.
The shutdown will affect the travel and cruise industry in different ways. Passports and renewal documents will face processing delays. Popular government-operated tourist attractions like National Parks and monuments can be closed. Government agencies such as the Internal Revenue Service, the National Institutes of Health, the National Education Association and other "non-essential" government programs will close or face significant delays.
During the Clinton administration, there were two full government shutdowns during 1995 and 1996 lasting five and 21 days respectively, the longest to that date, leading to furloughs and significant disruption. The President and Congress disagreed on whether to cut government services.
ABOUT TOP 10 JUNGLE
Recent Coverage
Top 10 Jungle has recently initiated coverage for popular companies like Life Protect 24-7, Life Beacon, LifeFone, Life Alert and Philips Lifeline as part of its coverage for the medical alert systems industry.
Top 10 Reviews
Top 10 Jungle collects reviews and provides ratings and analysis for popular industries like medical alerts, debt consolidation, personal loans, VPNs, Anti-Virus Software, Small Business Loans, Pet Insurance, Web hosting, Website building and much, much more.
Best Rated Products
The Best Rated Products Division is where you want to look when you are about to make a purchase. We cover a wide range of products from the best-rated tablets, smart home devices, modems and e-Readers to the latest book you just have to read. We are adding categories daily. Our purpose is to make it easy to pick the best product and to be confident in your decision.
We have something for everyone at Top 10 Jungle and best of all — it's free!
For press inquiries or partnership opportunities, please contact Benny Alvarez at Top 10 Jungle.
Source: Top 10 Jungle
Share:
---
Categories: Government News, Seniors, Healthcare and Medical News
Tags: free life alert, I've Fallen and I Can't Get Up, Life Alert, lifeline, Medical Alert Buttons, medical alerts, top 10 jungle medical alerts, top 10 medical alert systems, top10jungle.com
---