Tomorrow's Firefighter Releases New Suite of Coaching Programs to Prepare a New Generation of Firefighters
Students buzz about the Fire Service's leading coach and mentor, Chief Dean Guccione's new array of coaching programs that help firefighter candidates attain their dream of becoming a full-time, professional firefighter
Press Release
-
updated: Jan 9, 2017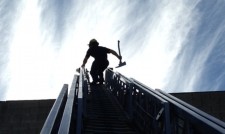 Norco, California, January 9, 2017 (Newswire.com) - Tomorrow's Firefighter announced today the release of a new suite of coaching programs aimed at helping firefighter candidates become the candidate that all Fire Departments want to hire.
The suite of coaching programs was developed by the Fire Service's leading coach and mentor; and founder of Tomorrow's Firefighter, Battalion Chief Dean Guccione. As the Personnel Division Chief (Ret.) for the Beverly Hills Fire Department, Dean has interviewed hundreds and hundreds of firefighter candidates over the last 20 of his 29 year career. In this position Dean wrote, developed and administered the entire hiring process from entry level firefighter to promotional exams for Engineer, Captain, and Battalion Chief.
Dean's new suite of coaching programs fulfills the various levels of coaching and support that today's fire candidates require. The basic program is called the Situational Questions Workshop; an online coaching program where Dean discusses situational questions typically asked in an oral interview. Dean deconstructs and coaches candidates on the full array of situational questions asked by today's fire department interview panels. Chief Guccione discusses the unique nature of these types of questions, and how they are used to evaluate the candidate's leadership, interpersonal and intrapersonal skills. Today's fire service requires a high level of sophistication from candidates, due to the fact that there are between 2,000 and 10,000+ applicants for every opening. The Situational Questions Workshop helps candidates succeed in this significant and difficult portion of the oral interview.
For the more serious candidate, Chief Guccione developed the Firefighter Oral Interview Academy. This is a comprehensive, 12-hour online coaching and training program coupled with monthly, live group coaching sessions via Tomorrow's Firefighter private Facebook Group. In this program, Dean covers everything candidates need to know to get hired; including developing the skills and ability to answer ANY question the panel throws at the candidate - whether the candidate has prepared for the question or not. This program prepares the candidate to think on their feet when pushed into a corner by the interview panel. This is Dean's most popular program and currently serves over 100 students, many whom have been hired at their target department.
Tomorrow's Firefighter coaching programs would not be complete without offering the NEW, Private, One-On-One Coaching Program. This program is the third in the suite of coaching products. In this program, Dean includes both the Situational Questions Workshop as well as the Firefighter Oral Interview Academy, but with the additional benefit - an astounding unlimited one-on-one coaching experience until the candidate gets hired. Dean allows only 12 candidates into this program at any given time, in order to ensure the highest level of coaching to each student. Candidates interested in this program must apply. Not all candidates are "hirable," so Chief Guccione reviews the applications and will not accept a student that is not hirable.
Chief Guccione has earned the #1 Ranking on YouTube (approaching 100,000 views) due to his honest, and straight-forward approach to providing the best and most accurate firefighter oral interview information on the web. His website has over 1,000 unique visitors a month, and his Facebook Page has nearly 5,000 followers.
"My job is to pass on my knowledge and show candidates how to get hired as a professional firefighter with their target department," said Founder and Coach, Dean Guccione. "I'm so proud of the students who have been hired, as full-time firefighters, under my coaching and mentoring. It just goes to show, when candidates apply what I teach, it works."
"The Firefighter Oral Interview Academy is an awesome course!" said Program Alumni, Dustin DuCasse. "Chief Guccione is so thorough. He helps you think about your past job experiences, skills and strengths and how to incorporate them into a successful oral interview. I'm so much better prepared and more confident now, and I was just hired with Boca Raton Fire Department, Florida!"
"I scored very high on my panel interview and that wouldn't have been possible without Dean Guccione," said One-On-One Student, Justin Johnson. "He helped me tremendously understand what it takes to get that high score. He kept me motivated and helped me control my emotions in my interview. I knocked it out of the park and scored really high! This is my first application ever and I just got hired with Lafayette County Fire Department, Georgia. It's all because of his coaching, and his videos really do work. It's outstanding!"
Each coaching program is individually priced. The Situational Questions Workshop is $197.00, the Firefighter Oral Interview Academy is $497.00 (includes the Situational Questions Workshop), and the Private, One-On-One Coaching Program is $997.00, and includes all of Dean's online programs along with his personalized, private coaching. All of these programs are available for purchase on the Tomorrow's Firefighter website at http://tomorrowsfirefighter.com. If you are lucky enough to have landed in Dean's email group, you receive his free monthly eNewsletter, Inside the Firehouse, devoted to helping candidates get hired, and his Chief's Video of the Month (covering situational questions and other aspects of the hiring process). Dean's email group gets access to all of these along with periodic discount offers. To join Dean's email group, go to http://tomorrowsfirefighter.com/joinnow/
Contact Chief Guccione at: deanguccione@tomorrowsfirefighter.com
Source: Tomorrow's Firefighter
Share:
---
Categories: Public Safety, Fire Department, Vocational; Training
Tags: Firefighter, Firefighter Careers, Firefighter Interview, Firefighter Interview Questions, Firefighter Interview Questions and Answers, How to become a Firefighter
---
Related Files
Additional Links