Todd Kassal Helps the Victims of Hurricane Irma With Fresh Water and Cans of Food.
Press Release
•
updated: Oct 13, 2017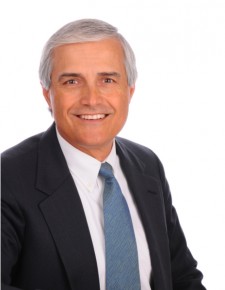 MIAMI, October 13, 2017 (Newswire.com) - ​During the time Hurricane Irma hit Miami, a successful broker named Todd Kassal helped the victims with fresh water and cans of food.
Hurricane Irma led to the destruction of many homes in Florida. But in times like this, there is more need than ever to be compassionate to each other.
People can be harsh at times. I know that they are already stressed, so am I. I care about my city and I will not let it fall down.

Todd Kassal
The man who took his time and used his financial resources to help the victims of Hurricane Irma in Miami is Todd Kassal.
The stockbroker was driving a monster truck all over town defying the dangers he was exposing himself to in order to help others who were in need.
"People were so scared, and they had every reason to be like that, but someone had to do something. I knew that authorities couldn't deal with all the victims, so this was the least I could do to help," said Mr. Kassal.
The successful Miami stockbroker recognizes that it wasn't just his hard work that helped him climb in his career but also the fact he had more opportunities than many others.
"I always tried to give something back for all that I have. I strongly believe in Karma. Everything that we do has a strong influence on the things that will happen to us in the future. I am also extremely emphatic about my fellow Miami residents. I couldn't leave them like that. There was this woman with his five-year-old child that lost most of her goods because of the hurricane. It was such a depressing image to watch."
After helping the woman by providing a meal and some bottles of water, Mr. Kassal donated one thousand dollars to her family.
The man who decided to help the people of Miami used a swamp buggy truck, which works well on flooded roads.
"I had it since Katrina hit. I knew that something like this would come again. When it comes to natural catastrophes, we live in a very dangerous area. When I first heard about Irma, I tried not to panic and remember what I promised to myself."
Mr. Kassal lost everything due to Katrina in the past, and he knows the damage that a hurricane can cause. This is why he tried to help everyone he could with water and food. He promised to himself that next time a tragedy like Katrina hits he would help others avoid the suffering he went through.
Not everyone was happy with the good deeds the stockbroker made, however.
"There were cops around Washington Avenue that did not like what I was doing, telling me to go and find shelter. But how could I do that when so many people were struggling? When I first heard about that Mariott boat, I was asking myself, 'how could someone do something so despicable?'
But in the end, Mr. Kassal risked a lot when he drove all over the city in flooded areas with a means of transportation that wasn't legal, just to help people.
"I know that the rigs may not be legal on our roads, but I didn't care at all. We were not under normal circumstances," added Mr. Kassal.
There were others who were saying that the stockbroker was just looking for an excuse to drive his monster truck, but the critics didn't stop him from helping others.
"People can be harsh at times. I know that they are already stressed, so am I. I care about my city and I will not let it fall down."
Todd Kassal has no regrets and is happy he did the best he could to help those in need. It's estimated that around 200 people were helped with water and food by the kind-hearted man.
Source: Web Presence, LLC
Related Media