Todd Hollander Joins Lendistry Leadership as Chief Lending and Revenue Officer
Press Release
•
Jun 5, 2023
A seasoned finance executive who has led high-performing teams up the nationwide lending rankings, Hollander comes to Lendistry to elevate the fintech on its path toward explosive growth.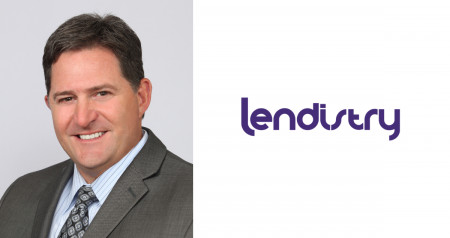 LOS ANGELES, June 5, 2023 (Newswire.com) - Lendistry, a fintech that provides innovative lending products and powers grant programs for small businesses, is proud to announce the addition of Todd Hollander to its executive leadership team. Hollander brings with him decades of experience helping banks and financial institutions scale their infrastructure. In his new role, he will be leading the fintech's sales and credit practices to provide a cohesive customer journey for its borrowers in alignment with Lendistry's mission.
"Todd is the perfect fit for Lendistry's customer-focused model. I brought him onto the team because it's important that we grow responsibly for the communities we serve," says Lendistry CEO Everett K. Sands. "Lendistry has become not just a lender, but a resource for less experienced borrowers and for business owners who have been underestimated in the lending industry. Todd's expertise will help make Lendistry a strong partner that can meet their financing needs for the entire business lifecycle."
Prior to joining Lendistry, Todd served as Head of Business Banking, Small Business and SBA at MUFG Union Bank, where he also served as a member of MUFG Union Bank's Executive Management Committee. From 2016 to 2021, he and his team took MUFG Union Bank from 133rd place to 11th in SBA lending volume nationwide, and 32nd to 1st in California. Hollander has held previous leadership roles at Wells Fargo, U.S. Bank, California and Pacific National Bank, and Citizens Business Bank. His experience includes leading enterprise-wide commercial banking and business development while maintaining excellent internal and external audits and credit matrices.
"For a financial institution to become the pillar of its industry, its leaders must take a long-term, holistic view when it comes to its sales team and its credit processes," says Hollander. "The most important thing a business needs to do is keep its promises to its stakeholders, its customers, and its employees. That's why scale is key to success. I'm already proud to be a member of the Lendistry team."
Based in Orange County, CA, Todd is active in his community and serves on several boards, including Los Angeles Urban League, PBS SoCal, San Diego State University Campanille Foundation, Junior Achievement and the Western Bankers Association. He holds a BS in Business Administration Finance/Accounting from San Diego State University and graduated from the CBA Executive Banking School at the University of Virginia.
About Lendistry
B.S.D. Capital, Inc. dba Lendistry (lendistry.com) is a minority-led fintech that provides innovative lending products and access to grant programs for small businesses nationwide. Headquartered in a Los Angeles Opportunity Zone, Lendistry uses technology and community partnerships to overcome systemic gaps that inhibit access to capital, and to empower its customers with responsible financing options. Based on its reputation for deploying funds efficiently and equitably, Lendistry's leadership is often called upon to share their expertise with both government and private organizations. Lendistry has both Community Development Financial Institution (CDFI) and Community Development Entity (CDE) certifications and is a member of the Federal Home Loan Bank of San Francisco. Lendistry SBLC, LLC is the nation's only African American-led SBA designated Small Business Lending Company. In collaboration with The Center by Lendistry, a nonprofit business education organization, Lendistry dedicates itself to providing economic opportunities and progressive growth for underserved urban and rural small business borrowers and their communities.
Source: Lendistry