TidySquares Launches Home Organization Solutions to the Public
Press Release
•
Aug 5, 2016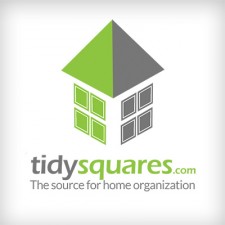 TORONTO, ONTARIO, August 5, 2016 (Newswire.com) - TidySquares, a North American ecommerce home organization company specializing in semi-custom and custom storage solutions design and manufacturing, launched to the public this week in select states. TidySquares' cutting edge technology, substantial savings and an enjoyable online shopping experience are bound to make them a household name when it comes to storage solutions.
TidySquares is an online ecommerce home organization company specializing in helping homeowners eliminate clutter in their home through custom design technology. Whether looking to improve organization in the master bedroom, guest bedroom, kids bedroom, playroom, kitchen, home office, mud room, workshop or garage, TidySquares will enable customers to design and purchase a custom or semi-custom storage solution online and ship it directly to their home.
TidySquares developed a user-friendly technology that assesses your room needs and intelligently defines a solution. Customers indicate the room and measurements online, and will instantly see a variety of storage solutions brought to life in 3D photo realism – and receive a price. Customers can choose from a wide selection of knobs, handles, colors and finishes, as well as consult for free with a designer online if they need extra help choosing the perfect solution for a room. TidySquares will be focused on solutions for shelving, wall units, workshops, reach-in closets, walk-in closets, storage beds and wardrobe design solutions.
Compared to installing product from a local company, TidySquares prices are up to 50 per cent less, and they offer customers two free samples at any time during their shopping experience and free shipping in the continental U.S and Canada. TidySquares products are also manufactured in Canada to the highest standards.
TidySquares also launched their Pro Program designed to help professional contractors, handymen, designers, organizers and even students running their very own business, grow their businesses by partnering with TidySquares. Pro Program partners are hand-selected by TidySquares and will benefit from access to cutting-edge technology and tools, a dedicated designer, the Pro Portal and a great commission structure.
Their vision to deliver custom storage solutions began when the owners wanted to fill a gap in the home storage solution market. They recognized that many people struggle with standard organization tools that rarely fit in small or large spaces. Take closets for example - wouldn't it be great to have a closet design tool that provides users with a solution for building a custom closet system to fit in any space? This concept lead to the development of TidySquares, which brings together home organization design technology, access to customized choice and an ecommerce platform.
Ron Binder, co-founder of TidySquares, who's been in the home storage industry for 15 years, saw an increasing need for customized solutions, and always wanted to streamline the process of delivering high end quality products to suit customer's needs at an affordable price. "This is a very exciting time for us here at TidySquares" shares Binder. "This is truly a convergence between technology and brick and mortar that is now a market reality and possibility. It is exciting to know that we are ahead of the pack in achieving our vision and goals of becoming market industry leader."
TidySquares original focus is New York and Florida, and will continue to grow and expand across the US and into Canada. TidySquares is anticipating a positive reaction from customers, due to their dedication to delivering high quality products, and the increase of people's confidence in purchasing products online.
Source: TidySquares
Related Media
Tags
Additional Links