Tidal Wave Auto Spa Opens Five New Locations Final Week of March
Press Release
•
Mar 31, 2023
Top Ten Conveyor Car Wash Company Expands Footprint in Alabama, Georgia, Iowa, Minnesota, and Oklahoma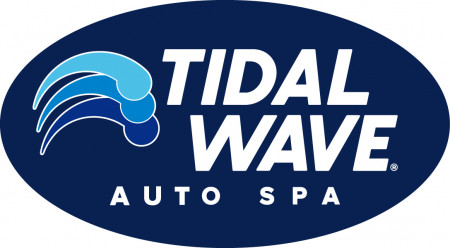 THOMASTON, Ga., March 31, 2023 (Newswire.com) - Tidal Wave Auto Spa, one of the fastest-growing express car wash companies in the country, opened five brand-new locations this week in Athens, GA; Fort Dodge, IA; Harvest, AL; Lawton, OK; and Willmar, MN.
To celebrate the grand openings, each of the new Tidal Wave locations is offering free washes from 9 a.m.-6 p.m. through next Wednesday, April 5.
"We've had a strong start to 2023," said Tidal Wave Auto Spa founder and CEO Scott Blackstock. "In three months, we've expanded our footprint in 12 states and opened over 20 greenfield locations. Because of the diligent work of the Tidal Wave team and our partnership with Golden Gate Capital, we're opening new locations at a faster pace than ever before and should open our 200th location by the fall."
Tidal Wave Auto Spa is committed to providing every customer with an exceptional car wash experience with clean and attractive locations, the highest-quality car washes, and friendly customer service at every location.
The company offers single wash options and unlimited wash memberships to fit any budget, and customers planning to wash more than once a month can save money by joining any of Tidal Wave's Clean Club unlimited wash membership options. Clean Club members can wash at any Tidal Wave location every day of the month for one convenient monthly payment - plus, save time with exclusive club member wash lanes.
The company offers discounted membership plan options for families and fleet plans for businesses needing to wash multiple vehicles. Tidal Wave Auto Spa is proud to be part of the Athens, Fort Dodge, Harvest, Lawton and Willmar communities, and offers a fundraising program that makes it easy to raise funds for local schools, churches, civic groups, sports teams and more.
About Tidal Wave Auto Spa
Tidal Wave Auto Spa is an industry-leading conveyor car wash company founded in 1999 by Scott and Hope Blackstock in Thomaston, GA. Tidal Wave is committed to providing cutting-edge car care technology and exceptional customer service at each of its 158 locations across 21 states. In 2020, Tidal Wave partnered with Golden Gate Capital to facilitate its accelerated growth across the country. Tidal Wave is one of the top 10 conveyor car washes in the country and was included in the 2020 Inc. 5000 list for America's Fastest Growing Companies. The company was recently recognized as a 2023 Champion of Charity Honoree by Professional Carwashing & Detailing and has donated over $1 million dollars to charitable efforts.
Source: Tidal Wave Auto Spa