Three Trends Drive Consumer Demand for Greater Food Transparency
FoodChain ID Expert David Carter Says Non-GMO Month Highlights Shifting Consumer Attitudes
Press Release
-
updated: Oct 5, 2017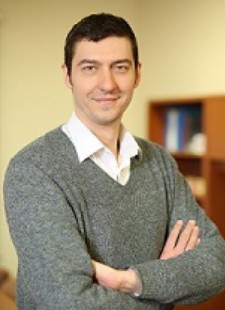 FAIRFIELD, Iowa, October 5, 2017 (Newswire.com) - As over 13,000 leading food and beverage retailers get set to recognize Non-GMO Month in October, industry expert David Carter explains what's driving consumer demand for greater food transparency.
"Now, more than ever before, consumers want to know what's in the food they eat," says David Carter, CEO of FoodChain ID. He notes three key forces driving this shift in consumer attitudes:
1. The globalization of the food supply – our food and the ingredients in it are now sourced globally; one product can have ingredients from numerous locations,
2. The passage of the Food Safety Modernization Act, which is the most sweeping, comprehensive change in our nation's food safety framework in the last 70 years, and
3. Major shifts in consumer attitudes about their food; consumers want to know exactly what is in their food, which is why there is a trend towards "clean labeling" by food manufacturers.
According to Carter, consumers have trended significantly away from simply trusting that the food on their shelves must be safe. For example, as knowledge and understanding grows about the reality and the use of genetically modified ingredients and foods, consumers are actively demanding information.
"Consumers are not demanding that all food be non-GMO, and we don't take the position that this is always necessary," Carter explains. "But what consumers are clearly demanding, more than ever, is that food be thoroughly inspected and receive the proper certifications and that this be done by qualified professionals who ensure accurate labeling to help consumers make fully informed purchase decisions."
Passage of the Food Safety Modernization Act, according to Carter, has helped drive this demand for information because it has made consumers aware of just how much of their food is sourced, prepared and packaged in various locations around the world.
"Information, properly presented, is always beneficial to consumers, and the more attention this issue gets, the more they realize they need to check labeling and certifications when they buy," Carter says. "The fact that food is now sourced globally makes it more important than ever for people to ask these questions, and for retailers and manufacturers to provide the answers."
About FoodChain ID
FoodChain ID is a division of Global ID Group, which provides integrated food safety and food quality solutions that address the challenges and opportunities in the rapidly evolving food industry. Serving more than 15,000 clients in over 100 countries with a market-leading portfolio of testing, inspection, certification and consulting services, the Global ID Group helps companies navigate an increasingly regulated global food economy demanding higher levels of transparency, accountability, safety and sustainability.
Contact: Ann Willets
(908) 433-7821
prproann@gmail.com
Source: FoodChain ID
Share:
---
Categories: Food and Beverage Manufacturing, Food and Beverage Services, Food Sciences
Tags: David Carter, FoodChain ID, Global ID Group, Non-GMO Month, Non-GMO Project
---