Thompson Industrial Services Acquires Petrochem Services Group to Provide Single-Source Solutions for Houston Petrochemical Market
Press Release
•
updated: Nov 20, 2018
Thompson Industrial Services announces the acquisition of Petrochem Services Group, expanding Thompson's presence in Houston, Texas and strengthening Petrochem Services Group's ability to meet all of their customer's specialty industrial cleaning needs.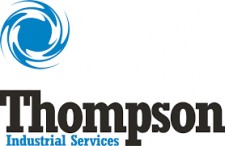 HOUSTON, November 20, 2018 (Newswire.com) - Thompson Industrial Services, LLC is pleased to announce its acquisition of Petrochem Services Group (PSG) and welcomes the PSG team to the Thompson family. With the addition of PSG's specialized tank cleaning and vapor control services to its portfolio of industrial cleaning services, Thompson is strategically positioned as a single-source provider for the petrochemical market in Houston and the Gulf Coast.
Mr. Josh Chambers, CEO of Thompson Industrial Services said, "PSG's strong safety, quality and integrity focus has served the Houston terminal market well. As part of Thompson's greater family, the PSG team will be able to offer their existing customers a broader range of services and continue to grow its customer centric reputation."
Mr. Barry Seabranch, founder of Petrochem Services Group, added "We are looking forward to becoming a part of an organization such as Thompson Industrial Services in order to increase our Houston market presence and to provide all of our current customers with expanded services. The Thompson mindset compliments Petrochem Services Group's which is to go above and beyond in safety and service."
For more information, please visit thompsonindustrialservices.com or contact us at 803-773-8005 and/or the following contacts.
Media
Emily Martin, Marketing
emartin@thompsonind.com
Barry Seabranch
​bseabranch@thompsonind.com
About Thompson Industrial Services, LLC
Thompson Industrial Services, LLC offers the broadest line of specialized industrial cleaning services with advanced automated technology and seasoned personnel. Founded in 1986 and headquartered in Sumter, SC, Thompson now has more than 20 strategically positioned service locations across the Southeast and Central US, with mobile operations across the globe.
Thompson specializes in complete Lifecycle Service Solutions for major pulp and paper mills, steel mills, power plants, oil & gas and other industrial facilities. We are a single-source industrial services provider with the unique ability to serve a facility from the construction pre-commissioning phase to on-site daily services, outages and turnarounds, and even decommissioning. We provide safe, quality services delivered with integrity in the areas of Hydroblasting, Vacuuming, & "Big Pump", Chemical Cleaning & FINFOAM®, and Specialty & Custom Solutions.
Specialized services include: automation, high volume hydroblasting at 2,250 HP/1,200 GPM, 40K UHP hydro-cleaning, cutting & surface prep, dry ice blasting, chemical cleaning, pigging, sponge media abrasive blasting with reuse, FINFOAM air-cooled heat exchanger cleaning, combustible dust remediation, hydro- and pneumatic-vacuum excavation, in-situ SCR catalyst cleaning and industrial drone inspections.
At Thompson, our culture is built on the foundation of our core values – safety, quality and integrity. We put these into action every day through a "be safe, be good, be great" attitude that propels our world-class safety program, renowned productivity and creative automated solutions that optimize safety while meeting our clients bottom line.
Thompson Industrial Services, LLC
215 E. Main Street La Porte, TX 77571
Ph: 803-773-8005
Website: https://www.thompsonindustrialservices.com
Source: Thompson Industrial Services, LLC