This is the Most Important Launch on Nintendo Switch This Year: nOS Turns the Console Into a Mini Tablet
Press Release
•
Jan 31, 2023
A new operating system for Nintendo Switch created by RedDeer.Games is now available to download.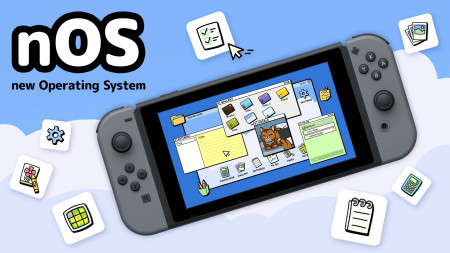 WARSAW, Poland, January 31, 2023 (Newswire.com) - This widely commented premiere on the Nintendo Switch console is not a standard game, but a new operating system. Created by award-winning RedDeer.Games app allows users to write texts, plan a day, and draw. Players will have fun by customizing the platform and making it their very own.
The nOS new Operating System Launch Trailer is available to watch here.
nOS has just been released on Nintendo Switch and has been appreciated by the most important industry media, including GameSpot, IGN and GameRant. This is a response to the needs of users who want more tools for their consoles.
ABOUT nOS NEW OPERATING SYSTEM
nOS new Operating System will allow gamers to transform consoles into small personal computers. Just like on a tablet, they can draw, write, calculate, organize their day, and play around. These features were not available on the Nintendo Switch before.

nOS NEW OPERATING SYSTEM - MAIN FEATURES
Elegant customization options,
Reliable tools (Notepad, Sketchbook, Day Planner),
Modern design,
Bonus: puzzle game.
nOS new Operating System was created by RedDeer.Games and is now available in the Nintendo eShop.
More information about nOS can be found on the official website, Facebook, and Twitter.
Source: RedDeer.Games