This Age Group Has Highest Student Loan Debt, Ameritech Financial Offers Assistance
Press Release
-
updated: Jul 24, 2017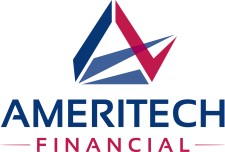 ROHNERT PARK, Calif., July 24, 2017 (Newswire.com) - A recent study by the Federal Reserve Bank of New York showed that while most Americans paying off student loans are in their 20s, those in their 30s have more debt on average. Despite the Standard repayment plan taking 10 years, borrowers are taking longer to pay off their debt and in their 30s still have an average of $34,033. Ameritech Financial, a document preparation company that helps borrowers enroll in federal student loan repayment plans, works with clients of all ages to enroll them in the repayment plan best suited to their needs and financial goals.
The study shows that the largest concentration of student loan borrowers is under the age of 40. But split that into separate decades and you get an interesting picture about the current state of student loans. There are 17.3 million student loan borrowers aged 20–29 holding $376.3 million in debt. There are 12.1 million borrowers aged 30–39 holding $408.4 million in debt. That's an average of about $12,000 more per person for those in their 30s.
"It's scary to leave college and get a bill for tens of thousands of dollars, but it's scarier to hear that in 10 years it's likely you'll have even more," said Tom Knickerbocker, Executive Vice President of Ameritech Financial. "No matter what age you are, there are ways to deal with student loan debt. At Ameritech Financial, we help borrowers do just that by helping them enroll in a repayment plan with the end goal of loan forgiveness."
It's scary to leave college and get a bill for tens of thousands of dollars, but it's scarier to hear that in ten years it's likely you'll have even more.
Student loan debt has been getting worse over the years. For every age group, student loan debt has been increasing. But for borrowers in their 30s, it has increased the most. In 2014, the 30–39 age group passed the 20–29 age group in the amount of debt. This may spur questions about when borrowers can expect to pay off their loans if the numbers keep increasing.
According to Citizens Bank, about 60 percent of people expect to pay off their loans in their 40s, even though the Standard repayment plan is designed for borrowers to pay off their loan in 10 years. Payments on the Standard plan, however, are often too high and borrowers either default or enroll in a longer-term repayment plan. Citizens Bank also notes that fewer than half of borrowers aged 35 and under have looked into ways to improve the terms of their loans.
There are many possible reasons borrowers in their 30s hold more debt. They graduated in a more difficult time: at the height of the recession around 2008. Unemployment rates were high then, so if they did get jobs, they likely weren't high paying. For that or other reasons, many borrowers may not have been able to make payments and entered delinquency, default, deferment or forbearance.
Some may have seen the poor job prospects and decided to go to graduate school, hoping that an advanced degree would help them get a job in a hopefully improved job market later. Or it simply could be a matter of life circumstances. People in their 30s are more likely to have a house, kids and other debt accompanying student loans that might prevent them from paying off any of them proactively.
No matter the reasons for high student loan balances, student debt affects borrowers beyond current financial concerns. A study from NerdWallet predicts a delay in retirement for borrowers with student loan debt: those who graduated in 2015 will not retire until age 75. Federal student loans are supposed to be easier to pay off than private loans, yet the numbers tell a different story. But Ameritech Financial has an answer for borrowers who fear they will never get out from under their loans.
"Borrowers are afraid that they will fall into the worst-case scenario where they never pay off their loans," said Knickerbocker. "With the right approach, borrowers can steer themselves into a better scenario — one that works with their financial goals. Ameritech Financial can help borrowers navigate their options and follow through on the best ones to get themselves in the best position for both their current situation and their future."
About Ameritech Financial
Ameritech Financial is located in Rohnert Park, California. Ameritech Financial has already helped thousands of people with financial analysis and student loan document preparation for federal student loan forgiveness programs offered through the Department of Education.
Each representative on the phone is certified through the International Association of Professional Debt Arbitrators (IAPDA) and has received the Certified Student Loan Professional certification through Association for Student Loan Relief (AFSLR).
Ameritech Financial prides themselves on their exceptional Customer Service.
Contact
To learn more about Ameritech Financial, please contact:
Ameritech Financial
5789 State Farm Drive #265​
​Rohnert Park, CA 94928
1-800-792-8621​
​customer.service@ameritechfinancial.com
Source: Ameritech Financial
---
Categories: Financial News, Financing and Student Loans
Tags: Federal Student Loan Debt, Personal Finance, Student Loan Debt
---