Things Playerauctions Crave on Albion Online Releases July 17
Press Release
•
updated: Jul 17, 2017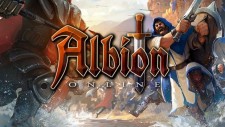 Los Angeles, California, July 17, 2017 (Newswire.com) - After a long beta phase, the full version of Albion Online will finally hit the masses on July 17. The game is a pay-to-play, cross-platform, and open-world sandbox MMORPG that features various customization options, including PvP and PvE content. Developed by Sandbox Interactive, it's an open-world without classes. Albion Online gives players free rein to do what they want and how to build their characters. Besides, the game is going to be a true cross-platform experience (Windows, Mac, iOS, and Android), enabling players to interact with one another in real time.
The game has the traditional combat-centric PvE (harvesting, crafting, trading, and player housing). It's a player-driven economy ran by Albion Currency, including Albion Online Gold and Silver currency, and large-scale PvP content. This particular branch of content includes PvP almost anywhere except in safe zones. Also, Guild versus Guild, where the winner has the chance to expand their territory and gather more resources, in turn, making guild stronger.
Albion Online features a pay-to-play model. The Veteran Starter Pack runs for $29.95, while the Epic and Legendary Packs, which both come with extra items, range from $49.95 to $99.95. With the game having many things to offer, it's worth the price tag. Grab Albion Online and get some accounts from our trusted sellers at PlayerAuctions.
What's PlayerAuctions All About?

PlayerAuctions is the most secure player to player network to buy, sell, and trade MMO game assets, including FIFA Coins, CSGO Trade, and LoL items. The site is a neutral marketplace that supports trading for popular MMOs, such as RuneScape, Old School RuneScape, World of Warcraft, Diablo III, EverQuest, Eve Online, League of Legends, and over 200 other games.
Source: PlayerAuctions™, LLC
Related Media