The Zone School of Healing Achieving Results as Well as Global Growth in Membership
Press Release
•
Jun 21, 2022
The Art of Healing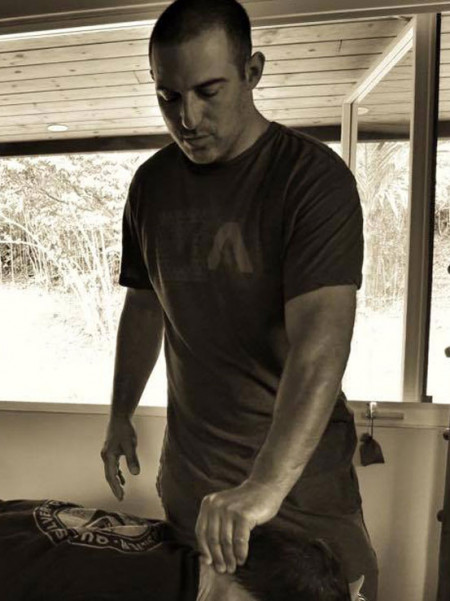 SAN DIEGO, June 21, 2022 (Newswire.com) - At Zone School of Healing, Dr. Peter Goldman is giving healers of all disciplines access to his healing technique, helping to make it the fastest growing school of healing in the world. To date, it has approximately 1,500 active members enrolled. Zone Technique is teaching healers worldwide how to achieve perfect zone health with their patients for optimal quality of life. Dr Goldman's patients have claimed relief from poor digestion, improper sleep and various other symptoms.
"As healers, we want to influence patients to achieve their physical, mental, and emotional goals, in order to better their quality of life," Goldman said. "The Zone School of Healing accomplishes that."
The online program helps chiropractors, medical doctors, acupuncturists, naturopaths, bodyworkers and other healers to optimize confidence in their practice by achieving phenomenal results; zone patients learn how each zone relates to the mind and body.
Goldman developed the Zone Technique more than two decades ago, which uses gentle spinal cord stimulation to balance the brain, which communicates directly with the six bodily zones to achieve optimal results. The practice is based on many of his influences and experiences. One being Dr. Thurman Fleet, who created Zone Therapy in 1931. Dr. Goldman learned Zone Therapy in 1993 from Dr. Fleet's theories, along with his other influences, and created Zone Technique.
By encouraging the body to heal itself, the Zone Technique aims to rework physical, chemical and emotional imbalances by checking points on the superior nuccal line on the back of the head which relate to the glandular, eliminative, nervous, digestive, muscular and circulatory systems. Zone Technique sessions stimulate the spinal cord, allowing the brain to balance the centers in question.
He shares this healing technique all over the world and shows practitioners how to incorporate it into their practices. Zone School members have access to various online programs at multiple levels, as well as Zone School live events. The basic course alone offers 50 hours of online education.
"Once doctors and healers apply The Zone Technique to their own discipline, they can achieve unparalleled results, and it enables them to become master healers," Goldman said.
This practice delivered phenomenal results to healers looking to grow their practice. And the patients claim results from eliminating chronic pain to helping to heal long-time injuries and conditions. This transformational method teaches practitioners the principles of healing that can be applied to any healing practice.
"Since bringing this method into my practice I've had great success in treating all different issues," said chiropractor and Zone Technique practitioner Dr. Nate Browne. "The Zone Technique is efficient, effective and easy to implement. The Zone Technique is the missing piece to growing your practice and helping patients optimize their health."
Dr. Peter Goldman was recently featured in Chiropractic Economics about the Zone Technique and his Zone School of Healing. For more information email sfgoldman@gmail.com, or click here.
Source: Zone School of Healing