The Window Experts Expands Business to Include Commercial Impact Windows
Press Release
•
Sep 15, 2016
South Florida Windows Company Aims to Broaden Impact Windows Installation Services to Now Include Commercial Buildings and Facilities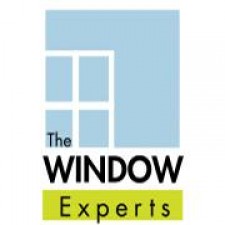 FORT LAUDERDALE, FL, September 15, 2016 (Newswire.com) - The Windows Experts, a leading installer of impact windows and doors in South Florida, now sells and installs commercial windows and impact windows in high rise buildings. This new State-Certified license will now allow The Window Experts to provide and install impact windows and doors in the many tall buildings up and down Florida's coast.
"There are hundreds of high-rise buildings in need of renovations as far as their glazing goes. Today the big push in high-rise is for hurricane impact windows," said Daniel Van Dyk, President of The Window Experts.
"Today the big push in high-rise is for hurricane impact windows."

Daniel Van Dyk, President
As energy costs increase and cooling cost continue to rise, the demand for energy efficient impact windows is high. The company currently supplies super-efficient, Energy Star approved, high impact windows. As the desire for energy efficient windows develops, The Window Experts will be on the cutting edge to provide the latest, state-of-the-art in heat reflecting glass and glazing.
Customers no longer have hot areas near windows and cold areas in the back. Energy efficient glass isn't just about lowering power bills, it is also about greater comfort and the luxury of dampened sound in interior spaces. The window company will now be able to give quotes on replacing all types of glazing in commercially zoned properties.
About The Window Experts
The Window Experts is a leading impact window and door company within the South Florida area. The Window Experts offers high-quality windows that provide shutter-free, 24/7 hurricane protection, and virtually break in proof of peace of mind for you and your family. We offer Miami-Dade (HVHZ) ratings, as well as Florida Building Code, approved products – options for all levels of interest. Installations are performed by our own professional installers, and will take care of your home with the sensitivity and respect they show for their own homes. When selecting a company for your clients or for yourself, rest assured you are in good hands with The Window Experts.
For more information, please visit http://www.floridawindowexperts.com/ or call 561-477-6659 to receive a quote on your next window or door installation project.
###
Source: The Window Experts