The Vertical Collective Launches Comprehensive Fashion Design Consultancy
Press Release
•
Aug 9, 2016
The Vertical Collective Aids Clients in All Aspects Of Business Development and Profitability.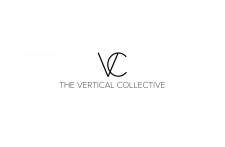 Los Angeles, CA, August 9, 2016 (Newswire.com) - The Vertical Collective announced today the launch of its strategic fashion design consultancy aimed at affordably improving a brand's fashion edge while driving profitability.
The Vertical Collective is led by female fashion power-team Katherine Zabloudil and Morgaine McGee. Armed with veteran knowledge of how to merge data and style to make brands money, they lead a proven global team comprising designers, product developers, suppliers and factories.
"For a young brand, a bad hire or ill-chosen manufacturing partnership can eat away at investment dollars and tax internal resources. For less than the cost of one full-time employee, our proven team of seasoned executives can step in and assume a wide range of business responsibilities, allowing lean in-house teams to focus on building their brand and selling their product,"

Katherine Zabloudil, Co-Founder The Vertical Collective
"Our team has experience leading design, merchandising, development and distribution initiatives for some of the world's largest fashion houses, as well as driving market share for young brands with budget constraints," explains Zabloudil. "This allows us to customize a strategy that will address the specific needs of our partners, regardless of their business stage or current profits."
Since the consultancy's soft launch in early 2015, TVC has established a proven track record of helping young brands reach profitability in under a year. Their established supply chain network has resulted in clients increasing efficiency by 35 percent and ROI by 25 percent.
With offices in Los Angeles and Hong Kong, The Vertical Collective is strategically positioned to manage all facets of a partner's business needs, from analyzing and editing collections to maintaining sell-through and maximizing margins, with a focus on the following core services:
· Creative Direction – TVC offers a range of creative services, from concept refinement for young brands to strategic pivots in design plans for established brands that have hit a slump.
· Product Design – The firm's design and development team has a proven record of developing apparel, accessories and footwear that have generated multi-million dollar sales. They can work with a concept or target audience to develop a collection for any brand, young or established.
· Private Label Collections – For brands that prefer a more hand's off approach, TVC can efficiently step in and manage the entire process: from concept refinement and design to sourcing and production, delivering a complete, quality-made, fashion-forward collection directly to warehouses.
· Vertical Integration – Whether a brand is facing growing demand that's outpacing supply or finding that vendor contracts are keeping profits at bay, TVC has the experience and trusted relationships to aid in managing overseas manufacturing, slashing production costs, and getting to market quickly, without costly mistakes or missteps.
TVC's current client list includes diverse brands, from startups that have a concept but lack experience in the industry, to major corporations looking to pivot their business model. The firm offers free 30-minute consultations to discuss their services and how they can address specific client needs. For more information or to schedule a consultation, visit http://theverticalcollective.com.
About The Vertical Collective
With offices in Los Angeles and Hong Kong, The Vertical Collective is a global, strategic fashion design consultancy that works with clients to drive fashion edge and refine business strategy. The end goal of TVC is to improve a client's product quality while maximizing their profitability. The firm is owned and operated by female fashion power-team Katherine Zabloudil and Morgaine McGee. Its experienced team includes designers, product developers, suppliers and factories, who have led design, merchandising, development and global distribution initiatives for major, multinational fashion houses. TVC consultants have proven track records in the footwear, handbag, accessory and lifestyle apparel space, working with both major corporations and young startup brands. For more information, visit http://theverticalcollective.com.
Source: The Vertical Collective
Tags
Related Files
Additional Links