The Ukraine Neurology Initiative Delivers Critical Epilepsy Medication to 103 Children in War-Torn Ukraine
Press Release
•
Oct 14, 2022
The collaborative humanitarian effort helps children in Ukraine suffering from severe and dangerous forms of epilepsy.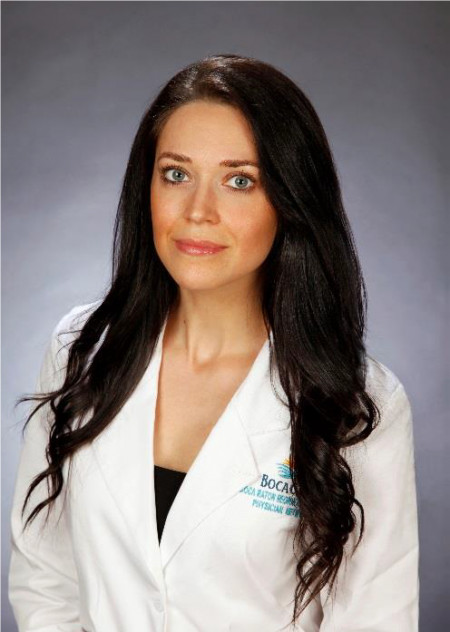 BOCA RATON, Fla., October 14, 2022 (Newswire.com) - Dr. Svetlana Faktorovich, Neurologist at the Boca Raton Regional Hospital, and founding member of the Ukraine Neurology Initiative, is honored to announce another successful delivery of epilepsy medication to 103 children in war-torn Ukraine.
The humanitarian effort was completed in collaboration with Brothers Brother Foundation (BBF), the Israel Ministry of Health, Sar-el and Melanie Kelfer, the president of Operation Mordechai.
Vigabatrin is a critical medication used to treat very severe and dangerous forms of epilepsy. The medication is difficult to obtain due to a worldwide shortage. 103 children in Ukraine were in desperate need of the medication, but due to the onset of war, it has been unavailable for donation or purchase anywhere in the U.S. or Europe. Even prior to the war in Ukraine, neurological medication treating epilepsy was not prioritized by humanitarian organizations. Infantile spasms, the epilepsy disorder dependent on Vigabatrin, has a very high rate of mortality and permanent disability.
Yoram Naor, the Honorary Consul General of Belize in Israel, brought immediate attention to the issue of the vigabatrin shortage to the Israel Ministry of Health and Sar-el, an Israeli nonprofit logistics organization.
Sar-el and the Government of Israel deployed volunteers and soldiers to 22 hospitals around Israel to collect significant supplies of medication Israel had in stock. Brothers Brother Foundation purchased the epilepsy medication at a significant discount. Within one week, the first night of Rosh Hashanah, the medication was shipped to Ukraine.
The medication was delivered to the Nicholas Children's Hospital in Lviv, into the hands of Dr. Olha Tychkivska, a pediatric neurologist. Dr. Tychkivska is currently spearheading the effort to distribute the medication to Ukrainian children in need.
….
Ukraine Neurology Initiative is a collaboration between Brothers Brother Foundation (BBF), a Pittsburgh-based humanitarian organization, with eight neurologists across the U.S. and Ukraine. UNI is committed to purchasing and supplying large quantities of epilepsy medications through Boca Raton Regional Hospital and distributing to those in need in Ukraine.
Ukrainian League Against Epilepsy, comprised of epileptologists in Ukraine, is in direct touch with thousands of epilepsy patients in Ukraine and is dedicated to assisting with the distribution of the critical medication to patients in need.
Source: The Ukraine Neurology Initiative