The Treatment Specialist Tackles Opioid Epidemic With Proactive Guidance
The Treatment Specialist takes a proactive stance in leading those in need of help for an opioid addiction to locate treatment options.
Press Release
-
updated: Jan 29, 2018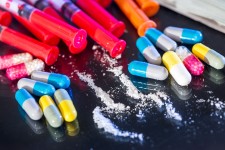 Indian Wells, CA, January 29, 2018 (Newswire.com) - The Treatment Specialist is an addiction and mental health rehab network that provides free and individualized treatment locator services for individuals in need of help.  The Internet is full of statistics and reporting on the opioid epidemic, a tragic scourge that impacts young adults and cuts promising lives short.  The Treatment Specialist takes a proactive stance in leading those in need of help for an opioid addiction to the treatment program best suited for their specific needs.
Dedication to helping those in need of treatment comes easy to Marissa Maldonado, Founder of The Treatment Specialist.  With more than a decade of experience in the field of behavioral health, addiction and recovery, Ms. Maldonado describes her company's mission thusly; "Our team provides personalized assistance to each caller, as we believe each person has a unique set of circumstances.  We are dedicated to taking the time to locate the best treatment options that truly match their needs."
When an individual reaches out for help, The Treatment Specialist steps up and guides the person through their free services to find them the appropriate level of care.  These free services include an assessment tool that helps the specialist determine the best opiate rehab program for their needs, a rehab locator service that offers the individual targeted options from which to choose a provider, and an insurance benefits check.  All of these provided at no charge.  After the initial call is made, the individual will have direct, personalized Treatment Specialist contact with the same specialist throughout the entire process.
Maldonado states, "We have been hearing a lot about the opioid epidemic lately in the media, but have not heard a great deal about the offered solutions. The Treatment Specialist wants to ensure that people are aware of the solutions available and that there are people there to help offer guidance and support to those who are struggling."  The Treatment Specialist provides assistance for adults, teens, and families who need help navigating the sometimes confusing and overwhelming addiction treatment landscape, ensuring a more timely treatment intervention.  All of these free services help those in need of opiate addiction treatment receive needed services in a timely manner, hopefully launching a lifelong recovery.
About The Treatment Specialist:  The Treatment Specialist provides free assistance in locating addiction and mental health treatment from a large network of inpatient, residential and outpatient treatment providers.  The compassionate and knowledgeable specialists also provide individuals with a free assessment tool and insurance check.
Marissa Maldonado, Founder
(866) 644-7911
Marissa@thetreatmentspecialist.com
Source: The Treatment Specialist
Share:
---
Categories: A&E News, Psychiatry and Psychology, Healthcare and Medical News
Tags: addiction, crisis, detox, drug addiction, epidemic, heroin, opiates, opioid, opioids, rehab, substance abuse, treatment
---