The Top 10 New Beauty Inventions That Were Available in Asia Are Now Finally Coming to the US Through Nuroco.com
Beauty, Quality, Innovative Products
Press Release
-
updated: Mar 13, 2018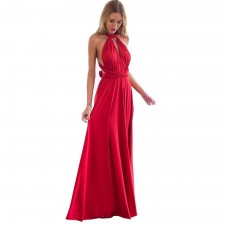 ARCADIA, Calif., March 13, 2018 (Newswire.com) - Some products in the beauty industry could use a makeover. With all the fantastic technology and developments growing in Asia, what are these New beauty & fashion innovations? Are they even available in the U.S. yet? Nuroco, a U.S.-based beauty and fashion website has some insight and research to share.
Katherine, the founder of Nuroco, found many new inventions unavailable to the U.S. while living locally in Asia for ten years. With some strong relationships with the business owners in Asia, the best selling products were disclosed to her. These products constantly sold out at stores and were well-known to the public. The question was, why were these products not available in the USA? Knowing that the majority of U.S. products are imported from Asia, wouldn't the best, most popular items be in the stores here too? Many are; many are not.
The initiation of this question started with a simple hair clip. A 6m clip that could hold lots of hair, not cinch, nor fall when running. Having lost the clips while traveling back to the U.S., Katherine searched local supermarkets, department stores, and the web. The clip was nowhere to be found. Determined to never be without these beloved clips again. The local supplier of these clips was contacted. The first question we asked the supplier was simple. Why are these products not being sold overseas? The answer came as a surprise. According to the supplier, locally sold out products would be prioritized and reserved for local stores. They would use these best sellers as a lure to have local business owners look at other products they had. If the production to the supply and demand were met locally based on factory capacity, they would not spend money to promote elsewhere. Vendors overseas are allowed to purchase the products of course, if they could find them.
It's not that these products don't already exist, but Nuroco believes they can do a little better, and a little goes a long way.
That is why Nuroco.com, a fashion, and beauty website was created to fill that gap. The mission was to find the newest, fastest, unique, and highest quality beauty and fashion goods not available at most local stores. Nuroco's goal is to help women optimize their beauty lifestyle through smarter and better innovation products. People like unique, one-of-a-kind, high-quality products, and Nuroco offers that. It's not that these products don't already exist, but Nuroco believes they can do a little better, and a little goes a long way.
Here is a list of some of the Top 10 unique Best selling inventions in Asia now available at nuroco.com, with test results and honest feedback from their editors:
1. 180 Degree nail clipper
After testing 20 different designs of clippers from Germany to Japan, this clipper has proved to be the sharpest and most user-friendly tested. The top head of the nail clipper can swivel at 180 Degrees. This simple addition to the clipper allows fast, easy and straightforward, precision nail cutting.
2. 3x Fuller magnetic lashes with three magnets
With the market flooded with new designs on the magnetic lashes, many internet reviews state that people could see the magnetic strip through the lashes, and one magnet per lash (unless a corner lash) did not allow the lash to conform to the curve of the eye. Thus, creating a horizontal sticking line.
Having thick, beautiful eyelashes is a woman's dream. A secret revealed by a celebrity makeup artist on "How to apply fake lashes," stated they would stack and glue three sets of lashes one on top of another to get that film-ready look. That method was tried, and the testers could not get the eyes to open.
Finally, Nuroco found a 3x fuller magnetic eyelash through a leading Asian beauty rating site. The average rating for this product was over four stars from 2000+ reviews. With triple the lashes and three magnets to adjust the curve, this eyelash design was a winning product to carry.
The differentiating factor for these shoes are the insoles. Made of special high-quality rubber, these flats are so flexible you can twist them like a towel. Some customers have claimed they are so comfortable they feel they are walking barefoot. Nuroco has yet to find a product that can do this. 
4. One of a kind, portable makeup brush set
Everyone knows that makeup brushes are easier to use with a longer handle, but to bring all the brushes would take up a lot of bag space. This portable makeup brush set has all eight essential brushes and has an interchanging stacking feature to create that long handle for easy makeup application. 
5. Cute organizing coin purse
A unique well-designed coin purse that has lots of pockets and space.
6. Interchangeable 8 Minimalist Stone necklace
This simple screw back design allows girls to match the pendant color to their wardrobe.
7. A-grade silk tassel earrings
These High-quality tassel earrings are constantly sold out. Made of fine silk, these earrings do not frill and have a high-end luminous shine to them.
8. The funny happy sequin t-shirt
This funny t-shirt will make loved ones laugh. By gently swiping across the top of the t-shirt sequins, the color and design changes immediately.
9. Advanced eight-piece blender kit
These different blender shape designs, allow for easy highlighting and advance easy makeup applications. Makeup artists can now have a complete blending tool for them to do their jobs.
10. The Wonder dress - one amazing dress that can be worn 20 different ways
Nuroco saved the best for last.
The Wonder dress is a unique dress that can be worn 20 different ways; a one-of-a-kind product that will revolutionize the woman clothing industry. These convertible dresses are comfortable, fashionable, stretchy, and machine wash friendly.
They come in 20 different colors with sizes from U.S. 0 - 18 W. Teenage, Petite, and Taller sizes are also available.
There is also the option for selecting a different material such as tulle for a more luxurious look and short skirt designs for casual events.
Nuroco brings in new oversea best selling products to their site weekly. Visit Nuroco.com frequently to get the latest news and trends in new quality innovative products.
For interest in interviews, or affiliates, or wholesale inquiries, please contact:
Katherine Wong
CEO & Founder
626 841 1963
​kat@nuroco.com
​www.nuroco.com
​Quality Beauty Inventions
Source: Nuroco Inc.
---
Categories: Beauty and Personal Care, Fashion and Apparel Industry
Tags: beauty inventions, convertible dress, evening dress, infinity dress, long dress, multi dress, wonder dress
---
Related Files
Additional Links