The River School Receives Green Family Foundation Grant to Ensure Equity and Access for Children With Hearing Loss
Press Release
•
Apr 27, 2023
Grant will help establish Community Outreach Fund for Washington, DC's underserved communities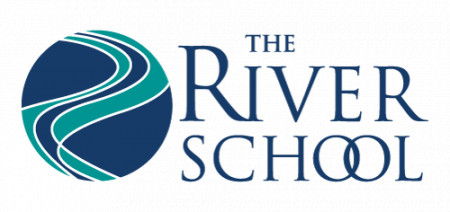 WASHINGTON, D.C., April 27, 2023 (Newswire.com) - The River School (River) and Potomac River Clinic (PRC) were recently awarded a $250,000 grant from the Green Family Foundation to establish a Community Outreach Fund that will provide intervention and support for children from underserved communities with hearing loss and their parents. The Fund will be used to build capacity and expand the reach of The River School and the Potomac River Clinic's services in the region, including increased clinical staff, additional space and equipment, and providing access to specialized services to children in areas of the city that have historically been in need.
In Washington, DC, more than 80% of children who did not pass their universal newborn hearing screening are lost to follow-up. Many others do not receive hearing aids and/or cochlear implants in a timely way due to long waits for diagnostic testing and intervention services. Through the Potomac River Clinic, the Community Outreach Fund will provide children from marginalized communities the same access to state-of-the-art technologies, diagnostic and intervention services and programs that have successfully helped other children overcome the developmental effects of early hearing loss and succeed socially and academically.
"We are incredibly grateful to the Green Family Foundation for their generous support," said Nancy Mellon, Head of The River School. "Intervention begins with diagnosis or confirmation of diagnosis, provision of hearing aids and referral for a cochlear implant candidacy assessment if appropriate, ongoing parent training and education, auditory-verbal and speech-language therapy, and then continued hearing aid fitting and/or cochlear implant programming across the lifespan. It's not a one-and-done. With this grant, the Community Outreach Fund will help close the language and literacy gap between underserved children and their hearing peers by providing intensive services from diagnosis through rehabilitation."
Potomac River Clinic and The River School work closely with leaders at the local and national level to advocate for children with hearing loss, specifically for wider availability of early intervention and earlier identification. In the 1990s, River was instrumental in lobbying for universal newborn screening, and PRC is one of only a few diagnostic centers in Washington, DC, that accepts Medicaid. In 2015, River and PRC successfully lobbied DC Medicaid to begin covering cochlear implant surgeries, a significant win for children with deafness in the city.
Potomac River Clinic and The River School are two separate nonprofit entities, both committed to providing the highest quality of care to children with hearing loss and their families.
About The River School
Founded in 1999, The River School (River) established the first fully inclusive educational program for children with hearing loss in the United States. Educating young children from 18 months through Grade 6, River provides full immersion of children with hearing loss with their typically developing peers in a unique co-teaching model that pairs a master's level educator and a speech-language pathologist in every classroom. With an emphasis on experiential and collaborative learning, the curriculum integrates literacy, math, science, drama, music, visual arts, physical education and yoga into a robust, child-centered program, adding world languages in Upper Elementary. The River School challenges each child to work collaboratively, to think critically, and to develop the confidence to take risks, embrace their curiosity, and find their voice. More information can be found at riverschool.net
About Potomac River Clinic
Potomac River Clinic (formerly known as Chattering Children) is a nonprofit organization co-located in The River School, which serves the greater Washington, DC, area. Potomac River Clinic provides children with hearing loss and their families a range of services, including auditory-verbal therapy, hearing aid and cochlear implant programming, psycho-educational assessments, educational support, speech-language therapy and other services. Through partnerships in research, professional training, and collaborative outreach programs, Potomac River Clinic promotes best practices in language learning for children with hearing loss. More information can be found at potomacriverclinic.org
About the Green Family Foundation
The Green Family Foundation was established in 2005 by Daniel B. and Florence E. Green. Daniel was the Chairman and CEO of Firsttrust Bank from 1970-2005 and Chairman Emeritus until his death in 2020. Richard J. Green, their son, serves as Trustee for the Foundation.
The Green Family Foundation is dedicated to cultivating and investing in innovative and impactful solutions that foster inclusive and interconnected communities so that individuals and communities flourish and reach their full potential. More information can be found at greenfamilyfoundation.org
Source: The River School