The Power of Context: New Case Study Highlights the Efficiency of Bombora Contextual Segments in Bidtellect Programmatic Demand-Side Platform
Press Release
•
Jan 18, 2023
Bidtellect and Bombora partner up to deliver more conversions per click in a head-to-head campaign test.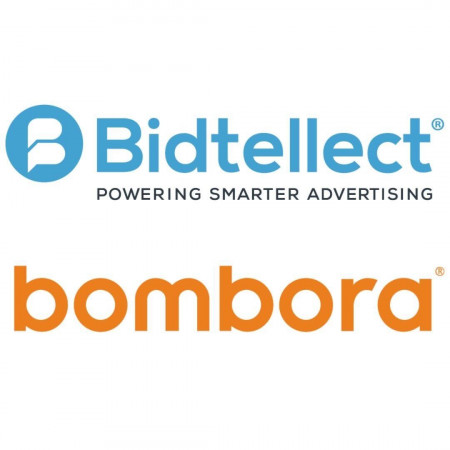 DELRAY BEACH, Fla., January 18, 2023 (Newswire.com) - Bidtellect, a leading demand-side platform and advertising technology company, and Bombora, the leader in B2B Intent data, recently worked with a financial services client to test the efficacy of a contextual targeting strategy in a head-to-head campaign test with behavioral targeting. The results highlight the power of context-driven, cookieless technology as a performance tool, rather than simply a cookie alternative.
The campaign's goals were to drive users to the client's landing pages and encourage chatbot interactions. The contextual campaign utilized Bombora's contextual segments to complement Bidtellect's bidding technology. Ultimately, the cost of driving users to the landing pages using Bombora and Bidtellect contextual technology was significantly more efficient than without, saving the client money and maximizing return on spend.
"Account-based marketing has historically been the default strategy for our B2B partners targeting decision-makers in their industry," said Jonno Burden, Director of Sales at Bidtellect. "Bombora and Bidtellect's double-pronged approach incorporating their contextual solution not only reaches potential clients via ABM targeting, but drives incremental conversions, engagement, and reach that are potentially missed. We were thrilled to see such great results with new converting clients."
Notable results include eCPC (effective cost-per-click) and eCPM (effective cost per thousand impressions) efficiencies, which led to 38% more impressions and a whopping 83% more clicks by the contextual test campaign compared to the control campaign. Additionally, the Bombora contextual test campaign performed 48% better in Landing Page CPA (cost per acquisition) and 19% better in chatbot CPA compared to the control behavioral campaign.
Bidtellect and Bombora have enjoyed a longstanding relationship, and officially joined forces in 2022 to establish a cookieless B2B targeting solution for marketers. The partnership combines Bombora's proprietary Company Surge® Intent data offering and Bidtellect's context-first programmatic platform. Advertisers can utilize B2B contextual targeting against 62 topic categories, including digital transformation, supply chain management, business intelligence, cryptocurrency, and marketing technology.
"The martech ad industry has been undergoing seismic shifts in order to prepare for the cookieless future," said Tony Mowad, VP, Business Development at Bombora. "Bombora's contextual partnership with Bidtellect will help address the challenges the market may experience and ensures growth remains resilient programmatically."
With Bidtellect and Bombora, advertising clients can adopt a more holistic, performance-driven approach to targeting that can be adapted to individual campaign needs.
"Understanding context is an ever-growing challenge in the marketing world," added Anthony Lopez, Supervisor of Programmatic at B2B Marketing Agency Just Global, who oversaw the test. "As companies in B2B grow and innovate, the level of complexity of what they do grows. Bombora and Bidtellect tackle that challenge head-on and deliver in providing a scalable, accurate and sophisticated way to reach in-market key decision-makers on relevant content. Their newest solution not only provides a cookieless option but one that drives engagement and generates conversions."
Read more about the cookieless solution here.
About Bidtellect
Bidtellect is a programmatic demand-side platform that delivers ads that work - without risking brand safety or privacy. Now offering carbon reduction and CTV solutions with our powerful context-driven technology.
About Bombora
Bombora is the leader in B2B Intent data and tells businesses which companies are researching their products and services.
Source: Bidtellect