The Power of Branding - Benzer Pharmacy Revolutionizes the World of Independent Pharmacies
Expansion through franchising to capitalize on success and economic development in the pharmacy industry
Press Release
-
Mar 14, 2016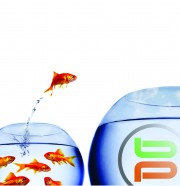 Tampa, Florida, March 14, 2016 (Newswire.com) - ​​​​Benzer Pharmacy announced today that it is introducing its franchise model to revolutionize independent pharmacies. The retail pharmacy chain is inviting independent pharmacies to unite under one brand. 
"Benzer Pharmacy is now offering a franchise opportunity for those looking to start a new pharmacy and a conversion opportunity for pharmacies currently in operation," says Binita Patel, Benzer Franchise development manager.
Independent pharmacies need a common identity and platform to leverage their collective strength. "To thrive in this industry, independent pharmacy owners need to collaborate under one unique yet individual brand," adds Binita Patel.
In the retail pharmacy industry today, independent pharmacies face medication reimbursement complexities, experience a reduction in the number of prescriptions dispensed, access to specialty medications, vendor discounts, as well as in overall revenue growth. Margin pressure is particularly acute because 90% or more of the stores revenue comes from prescription sales compared to larger pharmacy chains who are able to offset lower prescription reimbursements with front-end sales.
There is an estimated 22,814 independently owned pharmacies (NCPA, 2014). If only 10% of independent pharmacies change their name to one name, there will be around 2,300 pharmacies under one brand.
Experience success with Benzer Pharmacy
Increased purchasing power along with reduction of cost of goods and expenses.
Geographical positioning plus having a chain of pharmacies, attracts more customers and increases prescriptions dispensed, which leads to an increase of cash flow. Greater negotiation power is achieved when independents merge as their volumes and revenues increase, and then a group purchasing power is achieved.
Marketing and Branding
There will be an intensive marketing support for campaigns and public relations events. It is not feasible for an independent pharmacy to invest in high end marketing such as billboards, television advertisements, and radio commercials. But with franchising, pharmacies can afford this kind of marketing by sharing all expenses through the chain.
For example, a billboard on the nearest highway may cost $2000 per month and if there are 30 pharmacies in your area under the same brand, the cost is divided and your share would be around $66 per month.
"Branding helps with recognition as independent pharmacies are in a unique position to create personalized services and brand loyalty," explains Binita. 
Administration support from the corporate office
Full administrative support will be provided. As a single independent pharmacy owner, hiring over 50 staff to work would be a challenge. Converting to Benzer pharmacy however, gives you access to all back-end services from Benzer Pharmacy corporate employees.
Specialty medication dispensing power
Benzer Specialty Pharmacy offers a hub + spoke specialty model for independent pharmacies. The pharmacy is currently in process of getting accredited with the Accreditation Commission for health Care (ACHC) for specialty pharmacy. This means that any Benzer store at retail can fill specialty medication. In addition, all back-end, clinical services and prior authorization work will be done at Benzer corporate office.  
Capital Requirement
Benzer Pharmacy's franchise opportunity has been well thought out, thoroughly researched and refined. With years of experience, reforming with Benzer Pharmacy is the key to:
·      Brand recognition
·      Group purchasing power & combined cost of goods (supplies, utilities, vials, labels)
·      Pre-designed marketing materials
For a nominal monthly fee, the pharmacy's business goals will be accomplished in one step through Benzer Pharmacy franchise model.
"Re-branding to Benzer Pharmacy helps you establish brand recognition while still maintaining your integrity as an independent pharmacy. Then you, the pharmacy owner, can focus on patient care and spending quality time with your family," adds Binita.
Benzer Pharmacy's goal is to create pathways to upward mobility and economic opportunities as we continue to have a positive impact in transforming the lives of our customers, enhancing the health of our community, and positively impacting people's lives.
"Benzer Pharmacy's vision is to simply unify the independent pharmacy community." Binita concludes.
###
ABOUT BENZER PHARMACY
Benzer Pharmacy is a chain of independent retail pharmacies specializing in compounding and specialty medication. The first Benzer Pharmacy was opened in year 2009. There are currently over 50 locations throughout Florida, Michigan, Virginia, North Carolina, Tennessee, Texas, Georgia, Nevada and Louisiana. The pharmacy is projected to grow rapidly in-order to reach more customers and to make sure their experiences match their expectations. 
Benzer Pharmacy earned position 1500 in the 2015 Inc. 5000 list for the fastest growing private company in America, earned position 39 out of 100 in the 2015 Florida Fast 100 for the fastest-growing private companies in Florida, earned position 67 out of 200 in the 2015 TBBJ 200, Tampa Bay's largest private companies, voted favorite pharmacy in the 2015 Best of Fuquay Varina in North Carolina, and achieved PCAB compounding accreditation with Accreditation Commission for Health Care (ACHC). All Benzer Pharmacy medications require a doctor's prescription.  For more information: http://franchise.benzerpharmacy.com​
Facebook: https://www.facebook.com/BenzerPharmacy
Linkedin:  https://www.linkedin.com/company/benzerpharmacy
Instagram : https://instagram.com/benzer_pharmacy 
Share:
---
Categories: Healthcare, Mergers and Acquisitions, Franchising
Tags: Benzer Pharmacy, Franchise, Health, Independent Pharmacy, Pharmacies. Acquisitions, retail
---