The Podcast Landscape in America Report Shows "The Persuadables" Key to Growing New Audience
Press Release
•
Aug 31, 2023
Sounds Profitable and Signal Hill Insights release largest study to date on podcast growth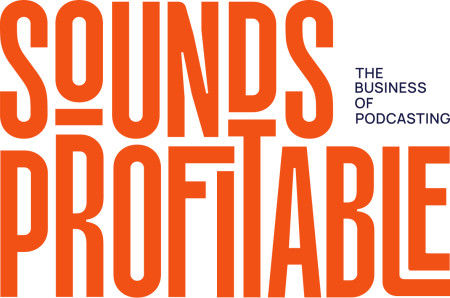 BOSTON, August 31, 2023 (Newswire.com) - Sounds Profitable, an organization dedicated to providing information resources and advisory services to the podcast industry, has released its largest study of podcasting to date, The Podcast Landscape in America. This study, released in partnership with audio research firm Signal Hill Insights, is a landmark new study of the barriers and opportunities related to growth in podcast consumption, conducted with a nationally representative online survey of over 2,400 Americans 18+.
Key findings include the following:
"The Persuadables," a segment comprising nearly 10% of Americans 18+, are the biggest opportunity for growing new audience in podcasting. Persuadables over-index as female, 55+, and are very receptive to spoken word audio.
Americans are overwhelmingly positive about podcasts as a medium and the podcasters who create them. An equal percentage of Americans 18+ (44%) found podcasts to be "Entertaining," "Interesting," or "Informative," compared to 14% who indicated that podcasts were "Not for people like me." Additionally, 19% of all respondents agreed that making a podcast was "something I'd like to do."
The leading cause for lapsed listening and churn with podcast audiences is perceived time constraints due to changes in work, lifestyle, or a return to pre-pandemic behavior. However, one of the main benefits offered by podcasts is time-shifted listening, which represents a real opportunity for the industry to reframe the medium as a time-saver and not a time-consumer.
According to Tom Webster, Partner at Sounds Profitable, "Identifying 'The Persuadables' and the behavioral and demographic traits they share is one of the most satisfying pieces of research I've done in 18 years of looking at the space. The Podcast Landscape in America represents the first serious effort to segment non-listeners and flesh out the reasons why people do or do not spend more time with podcasting."
Paul Riismandel, Chief Insights Officer and Partner at Signal Hill Insights, noted, "This is critical research for the podcast industry and something I've wanted to see done for quite some time. It offers a guide for welcoming new audiences and enticing listeners to stay engaged with this dynamic medium."
Additional key statistics from The Podcast Landscape in America:
81% of podcast listeners indicated that "screen-free" behaviors for multitasking are important benefits of podcasting
54% of podcast listeners have recommended a podcast to someone in their social circle
52% of Americans say they would be likely to listen to a podcast about a favorite TV show or movie
16% of all podcast listeners named "The Joe Rogan Experience" as one of their three favorite podcasts
The Podcast Landscape in America is based on an online survey of 2,405 Americans, ages 18 and older, weighted to the most recent U.S. Census data demographics. The study was produced by Sounds Profitable and research partners Signal Hill Insights. The Podcast Landscape in America was made possible with the support of Audiohook, Barometer, BetterHelp, CoHost, ESPN Podcasts, Libsyn, Magellan AI, Paramount, PRX, and SXM Media.
For more information and to explore these insights further, please visit https://soundsprofitable.com/research/the-podcast-landscape/ to download the full report.
About Sounds Profitable:
Sounds Profitable, led by podcast industry veterans Bryan Barletta and Tom Webster, is a practice dedicated to setting the course for the future of the audio business. The company has nearly 150 partners in the podcast industry and represents the leading source for advocacy, insights, and connections in the podcasting space. In addition to their quarterly research series, the company produces several podcasts, a weekly insights newsletter, and a daily newsletter focused on the business of podcasting. Sounds Profitable is committed to growing the entire podcasting industry through education and empowerment. All of their content is available for free at soundsprofitable.com
About Signal Hill Insights:
Signal Hill Insights is an audio research firm with a core focus on brand lift studies for podcasts, streaming audio and radio, and survey-driven audience insights. Signal Hill partners with broadcasters, publishers and advertisers on custom research solutions for audio, including industry leaders like Acast, Cumulus/Westwood One, iHeartRadio, NPR, Pacific Content, SXM Media, and Triton Digital.
Source: Sounds Profitable